Pro IQRA News Updates.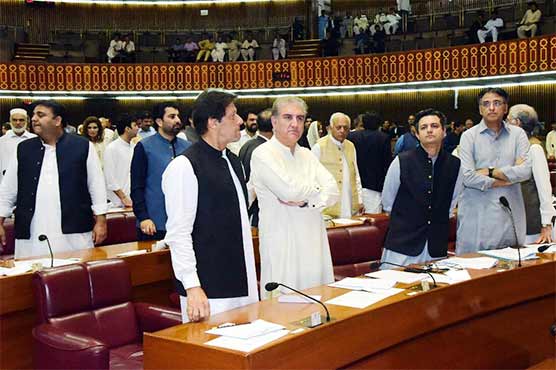 Islamabad: (Web Desk) 44 members of the Pakistan National Assembly Tehreek-e-Insaaf have decided to withdraw their resignations.
PTI General Secretary Asad Umar said in his ongoing statement on social networking website Twitter that as the Speaker is yet to accept the resignations of all the assembly members, 44 assembly members have returned their resignations as per the instructions of the party chairman. What have you decided to take?
Sharing the list of names of 44 party members, the former minister further wrote that the speaker has emailed the National Assembly, the next step will be the nomination of the opposition leader.
It should be recalled that a few days ago, the Speaker of the National Assembly accepted the resignation of 35 members of the PTI National Assembly, after which the total number of resigned members of the PTI National Assembly increased to 79.
.