Pro IQRA News Updates.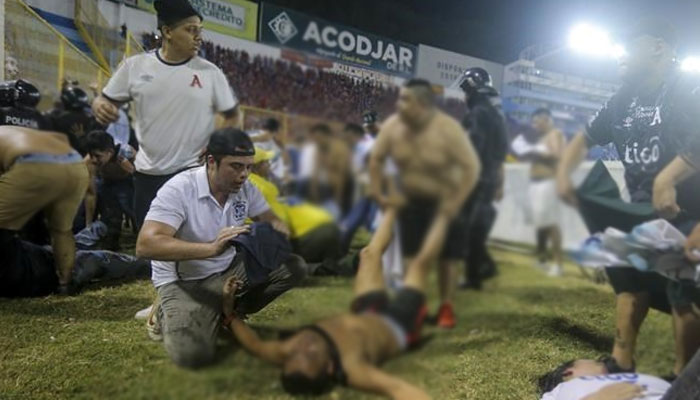 Nine people were killed and many others injured after a flash flood burst into a soccer stadium in the Central American country of El Salvador.

According to a foreign news agency, the collapse occurred during a match between two local soccer teams in the capital, San Salvador.
According to police, a large number of spectators tried to force their way into the stadium during the match, leading to a stampede.
Police say so far 9 people have been confirmed dead, while there are many injured who have been taken to a nearby hospital.
.