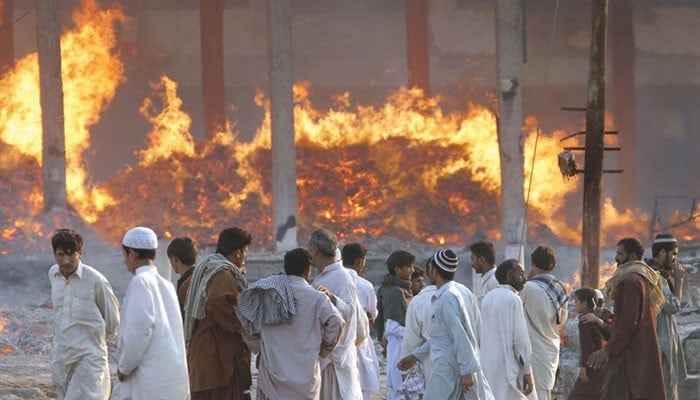 Pro IQRA News Updates.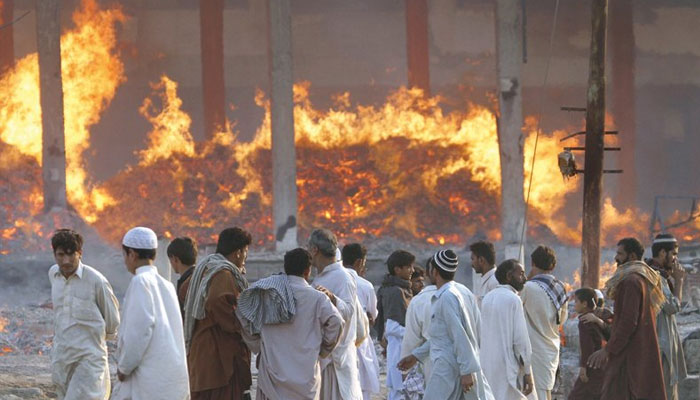 A fire broke out in a potato warehouse near Superhighway Sabzi Mandi in Karachi.
According to fire department officials, 4 people inside the warehouse were saved by breaking the wall in the room.
According to sources, the people were in the warehouse sleeping in the room when the fire broke out.
The fire department's personnel is engaged in the work of extinguishing the fire.
.