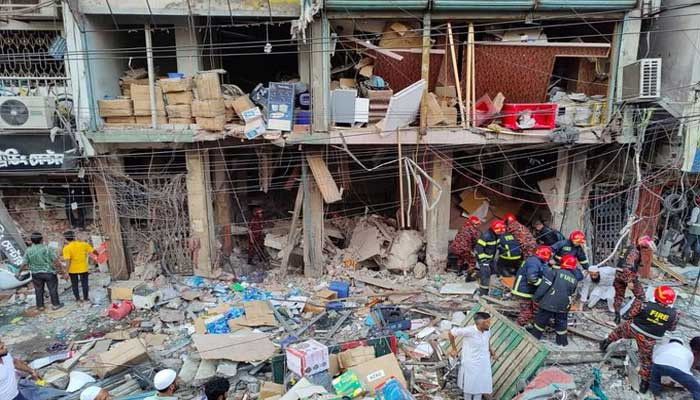 Pro IQRA News Updates.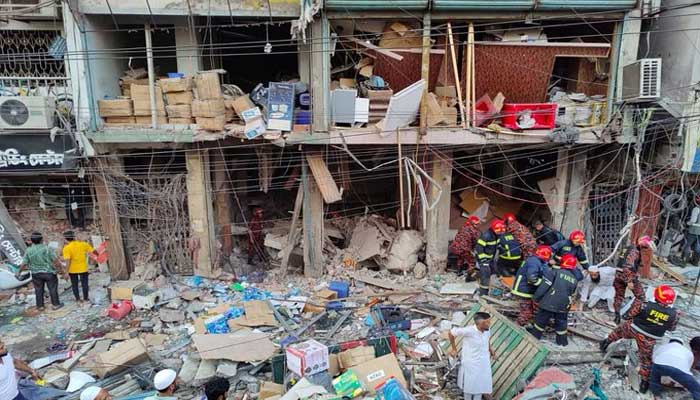 15 people were killed and more than 100 injured in a powerful explosion in a 7-storey building in Dhaka.
According to the Bangladeshi newspaper, several firefighting units arrived at the scene after the explosion.
The explosion occurred at 4:50 local time, the cause of the explosion is not known.
Several people are trapped in the building's basement, the death toll is expected to rise.
The bomb disposal unit of the Bangladesh Special Forces Rapid Response Battalion led the rescue efforts at the scene.
The injured were taken to Dhaka Medical College Hospital, there are several shops of sanitary products on the first floor of the building while a branch of 'Barak' Bank is located in front of the building.
The explosion shattered the windows of the bank and the bus parked on the other side of the road was also destroyed.
This building is located in Siddique Bazar in Golestan area of ​​Dhaka.
.