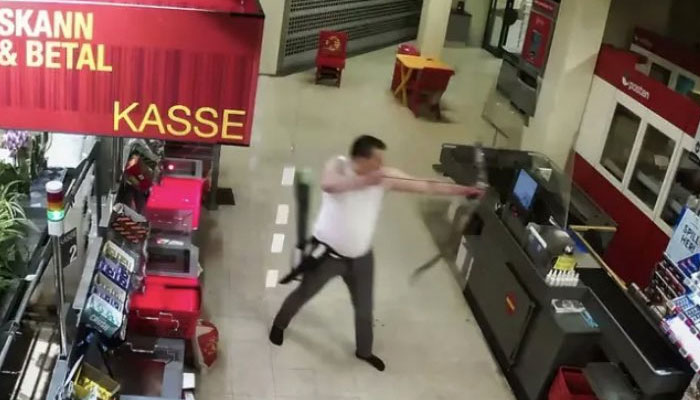 An assailant armed with a bow broke into a Norwegian supermarket, aiming at shoppers.
CCTV footage of last year's incident came to light today.
The accused can be seen shooting arrows in the CCTV video. Five people were killed and two were injured in an attack on a Norwegian supermarket in October last year.
The trial of the arrested accused is underway in a Norwegian court.
.