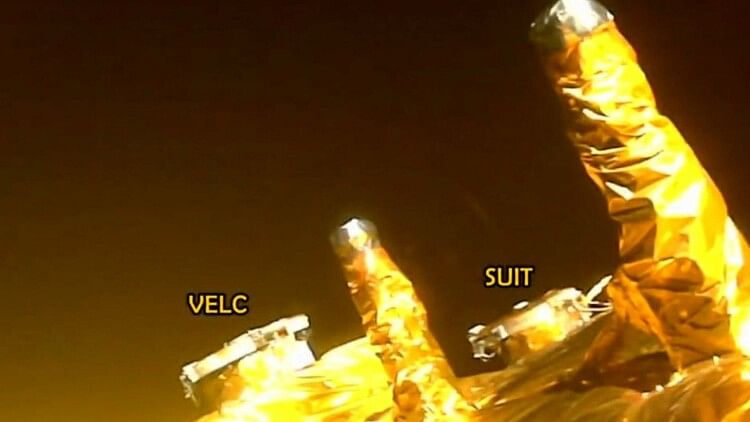 News Updates.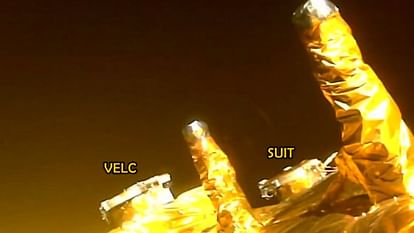 Aditya L1 took selfie
– Photo: Social media
Expansion
Indian space agency ISRO's solar mission Aditya L1 has taken a selfie. Several components of the Aditya L1 are visible in this selfie. ISRO has shared this on social media. This selfie has been taken in the camera installed in Aditya L1. Aditya L1 was launched on September 2 from the Sriharikota Space Center in Andhra Pradesh. After completing 128 days of spaceflight, Aditya L1 will be placed in the halo orbit of the Lagrangian point, 1.5 million km from Earth. The payloads on Aditya L1 will study sunlight, plasma and magnetic fields.
Satellites placed in halo orbit at Lagrangian points have several advantages. In fact, the sun can be monitored continuously from here without interruption. From here, the activities on the sun and its impact on space weather will be studied. The payloads on Aditya L1 will study the sun's photosphere, chromosphere and the sun's outermost layer, the corona, using electromagnetic and magnetic fields. Of Aditya L1's seven payloads, four will continuously keep an eye on the Sun, while the remaining three payloads will study the molecules present at the Lagrange point and the conditions there.
Aditya-L1 mission:

👀Spectators!

Aditya-L1,

intended for the Sun-Earth L1 point,

takes a selfie and

images of the earth and the moon.#AdityaL1 pic.twitter.com/54KxrfYSwy











.