Pro IQRA News Updates.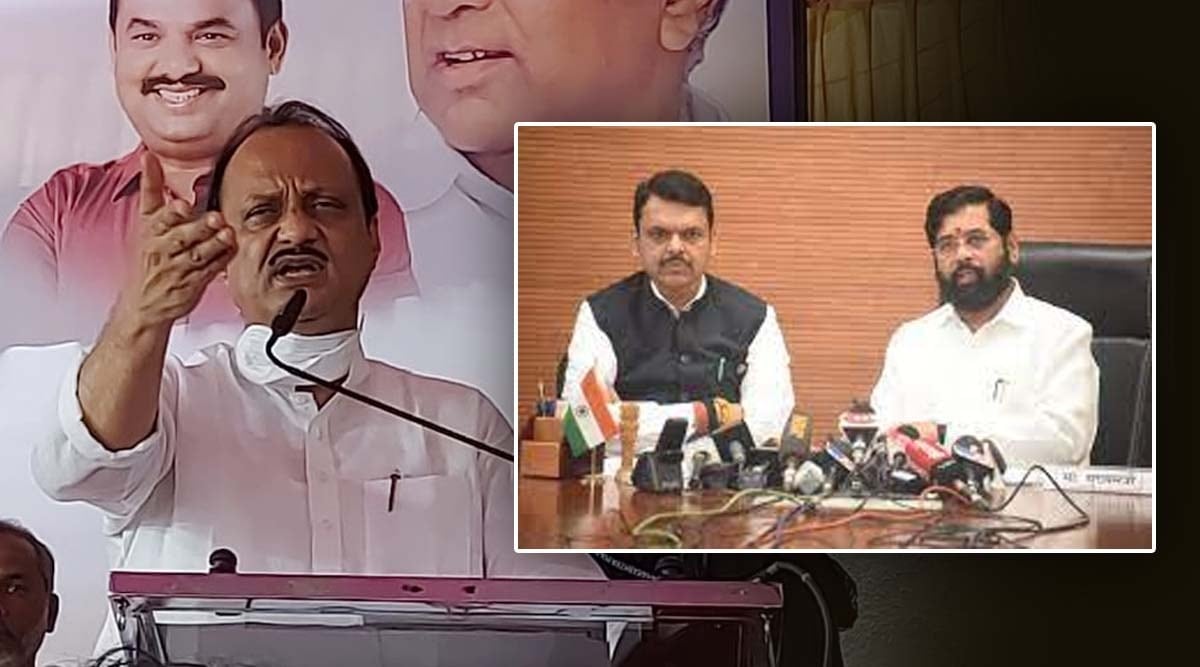 After the change of power in the state, a new government has come under the leadership of Chief Minister Eknath Shinde and Deputy Chief Minister Devendra Fadnavis. But despite the formation of the new government for almost a month and a half, the cabinet has not been expanded yet. Due to this, the opposition parties are targeting the Chief Minister and Deputy Chief Minister. In this background, opposition leader Ajit Pawar criticized while speaking in Pune today.
"It's been a month and we have no caretaker minister, no cabinet expansion. Whenever Chief Minister Eknath Shinde and Deputy Chief Minister Fadnavis are asked about this by the media, these are the only words that come out of their mouths. Are that soon… will, will… oh but when will it happen?" Leader of the Opposition Ajit Pawar said this.
Also, "In such a big Maharashtra, so many questions arise from moon to moon. There was heavy rain, various crises arose, various incidents took place, there was a law and order problem. Now that the admissions have started, Parents are facing some difficulties in this regard. Students have some questions. Who will decide? We are both… both of us… but can both be buried? Examine yourself on this." Pawar also said.
Earlier, though, decisions were made in Congress and Shiv Sena, but in Maharashtra. –
Also, "I don't want to criticize both of them. But we have to consider the situation. This is not happening today and our Maharashtra is suffering badly. These people don't know about it. Today he has something in his hands. No. It will happen when there is a signal from Delhi. Till then, no matter how much we gossip, he will have nothing, I am telling you frankly. And in Mumbai. Decisions are not being made in Delhi. Everyone should be aware of the fact that this tradition of Chhatrapati Shivaji Maharaj in Maharashtra, which was continued by Maharaj, is now being pushed aside. Such words. Ajit Pawar targeted Chief Minister Shinde and Deputy Chief Minister Fadnavis.
Chief Minister Eknath Shinde should answer this
Also, speaking at a press conference in Pune, Leader of the Opposition Ajit Pawar said that "Chief Minister Eknath Shinde should answer about the fact that MLAs elected by the people do not want to give power and They don't want to make him a minister." It is obvious. That until Delhi is formed, there will be no green signal for the cabinet and the cabinet will not exist.
Also, "Chief Minister Eknath Shinde came to Pune, that time, he went to the hospital after 12 pm. Workers raised slogans outside the hospital. It's not right but the law should be followed. Also, 10 pm. After o'clock, the mic should be switched off. But it is seen that his mic stays on till 2 am. But he doesn't know how to switch off the mic? Also, when Uddhav Thackeray behaved with discipline, Now Eknath Shinde is seen differently. If the ruling rulers are breaking the rules, there is a section that says so. Ajit Pawar also said this at that time.
.