All passengers except General Bipin Rawat killed, Indian media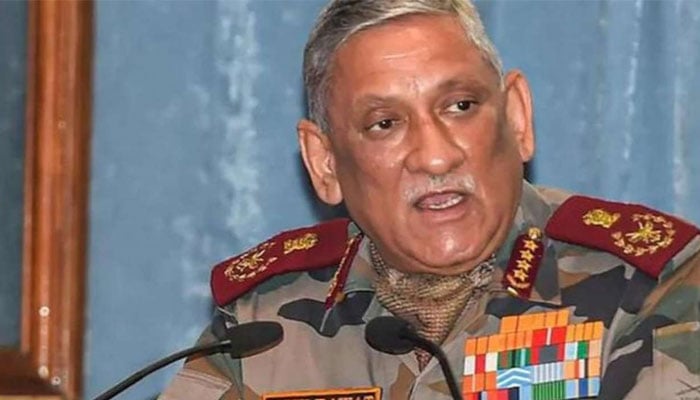 All 13 passengers except the first Chief of Defense Staff (CDS) of the Indian Army, General Bipin Rawat, were confirmed dead in the helicopter crash.
According to Indian media reports, General Bipin Rawat's military helicopter crashed near Connor in Tamil Nadu.
According to media reports, 14 people, including Chief of Defense General Bipin Rawat, his wife and crew, were on board the helicopter at the time of the crash, of which 13 have been confirmed dead.
According to Indian media reports, the Chief of Defense Staff was seriously injured in the accident and his condition is said to be critical.
.
news from بین الاقوامی خبریں
#passengers #General #Bipin #Rawat #killed #Indian #media