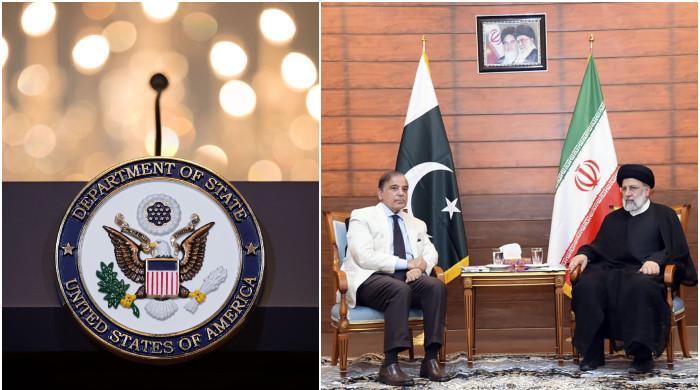 Pro IQRA News Updates.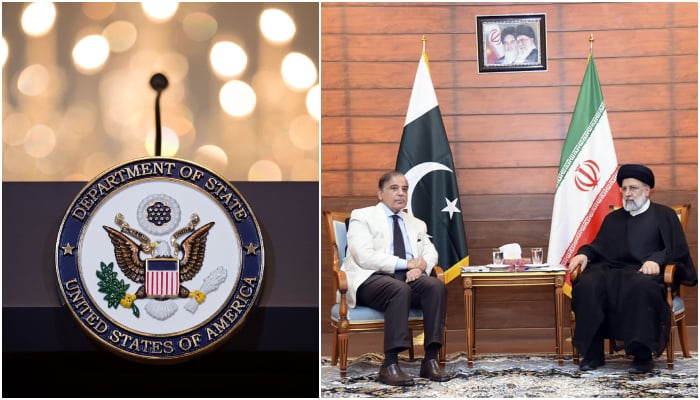 America's response to the progress in Pakistan-Iran relations has come out.
In recent days, Prime Minister Shehbaz Sharif and Iranian President Ibrahim Raisi inaugurated the border market at Radig Pashin, where the 100 MW Polan Gabad transmission line from Iran was also inaugurated.
Addressing the ceremony on this occasion, Prime Minister Shehbaz Sharif said that he had a useful and positive conversation with the Iranian President, he has also presented proposals related to CPEC and will soon complete free trade with Iran.
However, the US refrained from commenting on the progress in relations between Pakistan and Iran.
At the meeting between the Prime Minister of Pakistan and the President of Iran in Washington, Jio asked the spokesperson of the US Secretary of State about it.
The US State Department spokesman said that Pakistan's economic development, environment and energy are our priorities in Pakistan-US bilateral relations. These priorities for Pakistan-US bilateral relations are also the foundation of the Green Alliance.
The spokesperson further said that America has been a leader in investment in Pakistan for the last 20 years, foreign investment of 250 million dollars in the last fiscal year 2022 as well, investment of American companies is helping Pakistan to get clean energy.
The US State Department spokesman said that General Electric's wind turbines, control systems and equipment are widely used in Pakistan, and the use of this equipment will increase Pakistan's renewable energy capacity.
He said that for the first time American technology is being installed in Mangla Power Station, their equipment can be used for other big dams under construction.
.