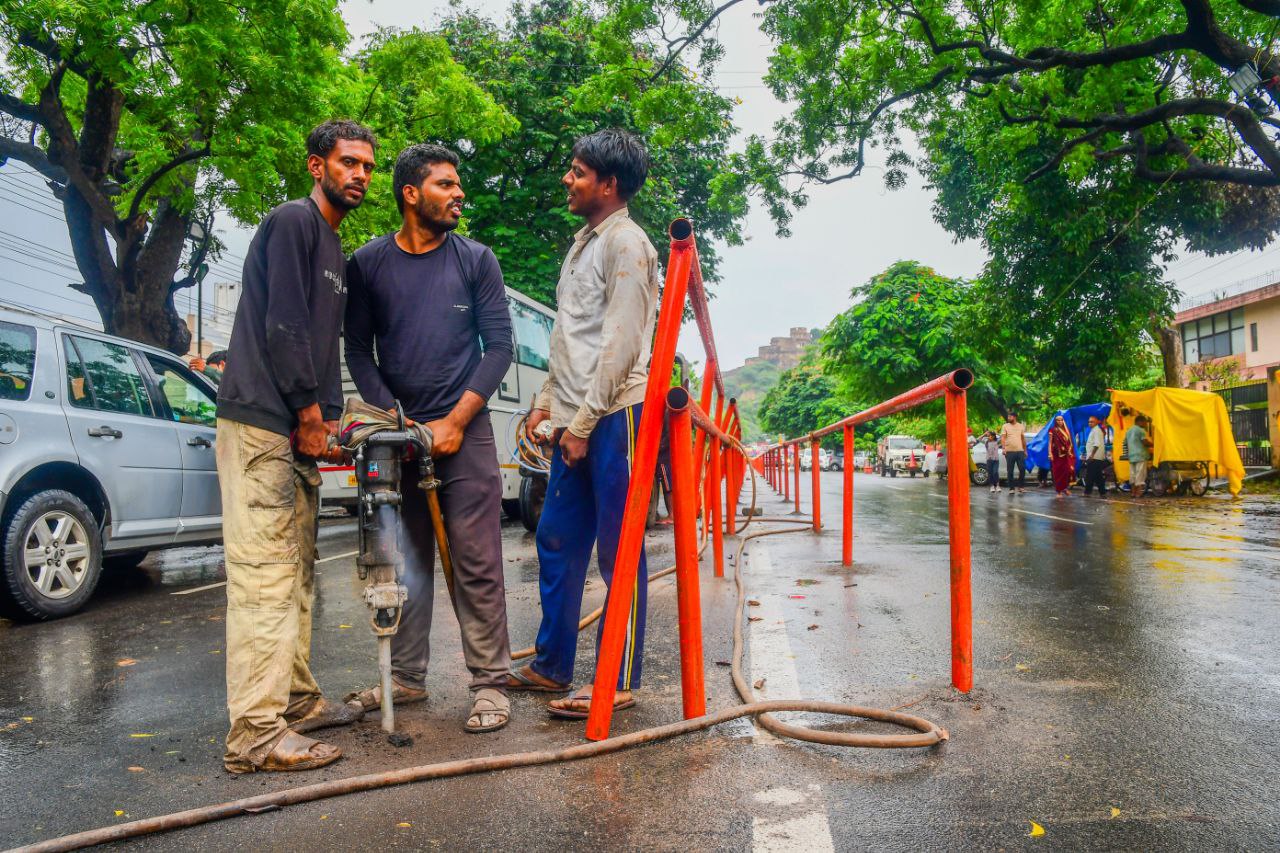 News Updates.
Jaipur
Published: September 19, 2023 12:56:43
The work starts after the commissioners' meeting
– Recently, Commissioner of Police Biju George Joseph had held a meeting with the concerned departments. Instructions were given to repair the roads, make the patchwork, clean them and make suitable arrangements for the visitors.
– Following instructions from the commissioner, the JDA started digging pits on the road and the temple administration installed barricades. After the fair is over, the road will be repaired by removing the barricades.
Arbitrary barricades on Takhteshahi Road and JLN Marg, pits dug at many places
Jaipur. Arbitrary barricades have once again been installed on the city's main JLN road. Pits have been dug at many places for barricades on the road leading to Moti Dungri Ganesh Temple and Takhteshahi Road, some distance from Sawai Mansingh Hospital. The surprising thing is that in the name of faith, the scale of the barricades increases year after year. Due to this, the problems of drivers also increase, while there is the largest hospital in the state nearby and many ambulances and patients move during the day.
.