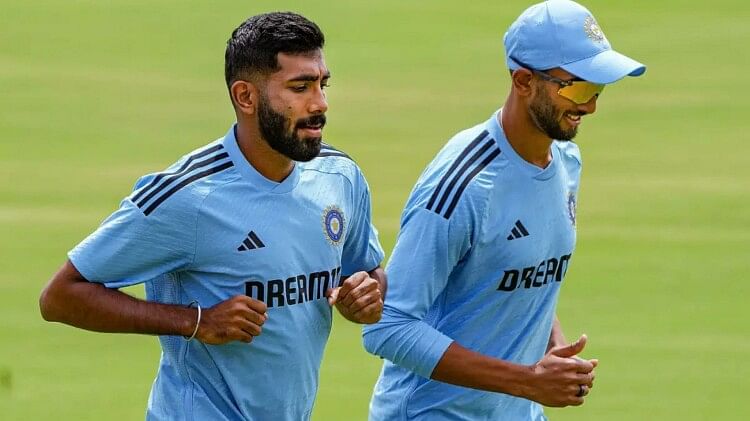 News Updates.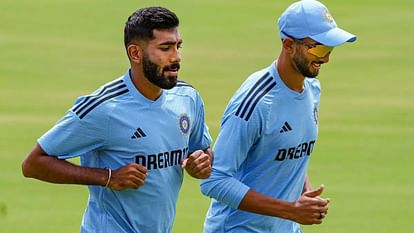 Jasprit Bumrah
– Photo: Social media
Expansion
A shocking news has come to the fore in the midst of the Asia Cup. India's star fast bowler Jasprit Bumrah has returned to Mumbai from Sri Lanka. He will not be able to play in the match against Nepal at the Pallekal International Cricket Stadium in Kandy on Monday (September 4). It is being told that Bumrah has returned home due to family reasons and there is nothing to worry about. He did not get the chance to bowl in the match against Pakistan due to rain.
Bumrah may not play against Nepal, but he will return to Sri Lanka for the Super-4 matches. Seasoned fast bowler Mohammed Shami may get the chance to play in his place against Nepal. In the match against Pakistan, Bumrah landed in ODIs after 13 months. This match too was registered in his name, but he could not bowl even one over. He played the last ODI against England on 14 July 2022.
India's match may be held on September 10 in the Super-4
If the Indian team wins the match against Nepal or if the match is cancelled, it will reach the Super-4. In such a situation, after 4th September, Team India has to play the match directly on 10th. Then there will be a match against Pakistan in the Super-4. Meanwhile, after that, Team India will play two other matches in their Super-4 on September 12 and 15. The final of the tournament will be played on the 17th.
What happened in the match between India and Pakistan?
Indian captain Rohit Sharma won the toss and decided to bat. Team India could not even play 50 overs. She was reduced to 266 runs in 48.5 overs. After this, Pakistan's innings could not start due to rain. After waiting for a long time, the referees spoke to both captains and declared the match abandoned. A record 138-run partnership for the fifth wicket between Hardik Pandya (87) and Ishan Kishan (82) helped India challenge Pakistan for 267 runs in the Asia Cup match on Saturday. Pakistan's fast bowlers, led by Shaheen Shah Afridi, took all ten wickets. Shaheen took four wickets for 35 runs. Apart from them, Haris Rauf and Naseem Shah took three wickets each.
.