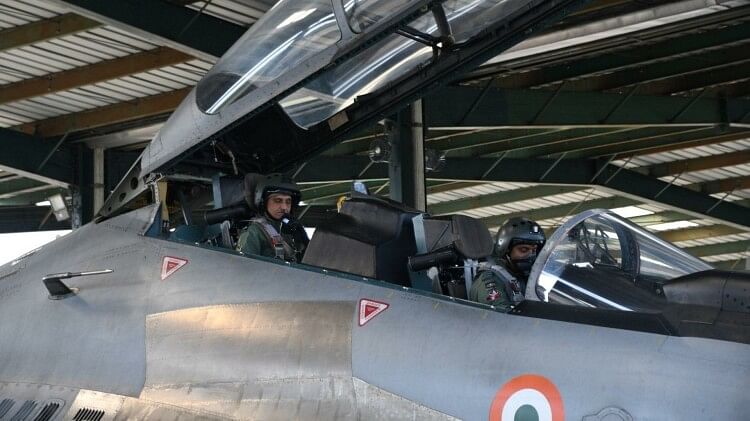 News Updates.
Air Marshal
– Photo: Social media
Expansion
Amid the standoff with China, Air Marshal SP Dharkar, Commander-in-Chief of the Eastern Air Command, reviewed the operational readiness of the Tezpur base in Assam. He was welcomed by Air Commodore VJ Singh, Air Officer Commanding, Air Force Station Tezpur. The air marshal received a guard of honor on arrival. During this, he urged the staff to stay updated with the latest technology and continue to improve their skills. It is noteworthy that he was on a three-day visit and the review concluded on Wednesday.
Defense Ministry spokesman in Guwahati Lt Col Mahendra Rawat said that under this, Dharkar said, well-trained Agniveers have become an integral part of the Air Force. It is the responsibility of all senior airmen to prepare and train them. He interacted with the station staff and urged them to keep pace with technological advancement. He also emphasized on improving his skills, maintaining efficiency and maintaining excellence in all assigned roles. He urged all air warriors to remain physically fit and mentally agile for operational readiness and to remain alert to meet all security challenges.
.