Pro IQRA News Updates.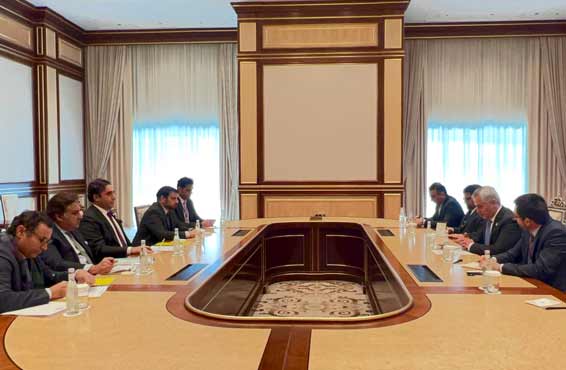 Tashkent: (Web Desk) Pakistan People's Party Chairman and Foreign Minister Bilawal Bhutto Zardari met with Economic Cooperation Organization Secretary General Khusro Nuzeeri in Tashkent, the capital of Uzbekistan.
According to the Ministry of External Affairs, during the meeting, the Foreign Minister reiterated Pakistan's commitment to the vision of the Economic Cooperation Organization as a founding member.
Economic Cooperation and Development Organization (ECO) Secretary General Khusro Nuzeeri appreciated Pakistan's role in promoting development and connectivity in the region.
.