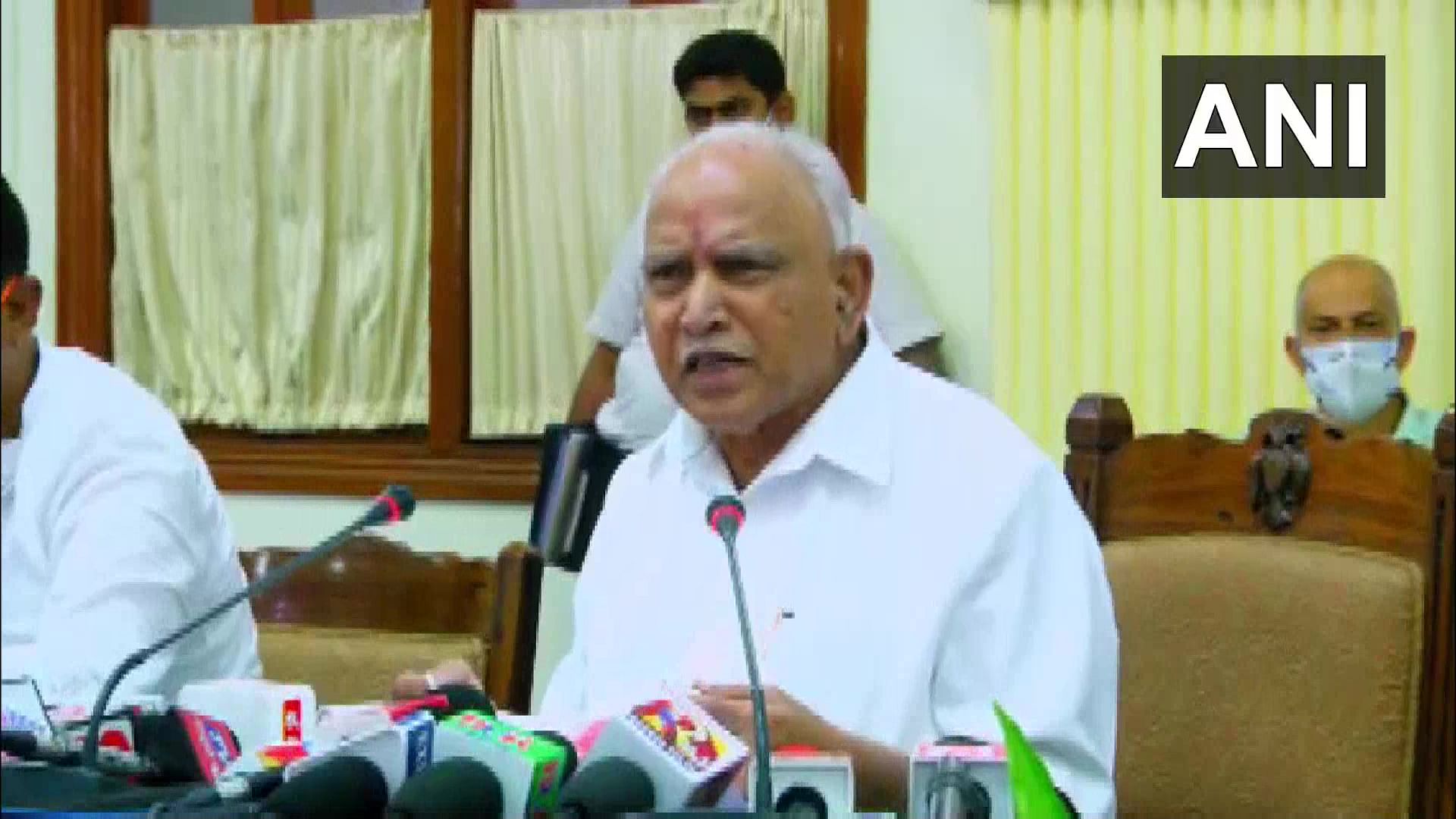 News Updates.
New Delhi: In view of the upcoming Lok Sabha, Bharatiya Janata Party and Janata Dal (Secular) have merged in Karnataka. Former Chief Minister of Karnataka and senior BJP leader BS Yediyurappa has announced that the BJP has agreed to give four seats to the JDS for the Lok Sabha elections.
Yeddyurappa said, "I am happy that Deve Gowda ji met our Prime Minister and he has already finalized about 4 seats. I welcome them…"
#LOOK AT | Bengaluru | On the alliance with JDS in the upcoming Lok Sabha polls, former Karnataka CM and BJP leader BS Yediyurappa says "I am happy that Deve Gowda ji met our Prime Minister and they have already finalized around four seats. I welcome them…" pic.twitter.com/phJGCCvtLj

— ANI (@ANI) September 8, 2023
Yeddyurappa further said that Union Home Minister Amit Shah has agreed to "offer four Lok Sabha seats" to HD Deve Gowda. A report said these would be Kolar, Hassan, Mandya and Bengaluru rural seats.
There are 28 Lok Sabha seats in Karnataka, out of which BJP won 25 seats in 2019. Congress and JD(S) won one seat each. Prajwal Revanna, grandson of former Prime Minister Deve Gowda, had won from party stronghold Hassan, which has been stayed by the High Court.
Good journalism matters, even more so in times of crisis.
ThePrint brings you the stories you need to read, from where they happen
We can only continue if you support us with our reporting, writing and photography.
subscribe now
Let us tell you that in the recently held assembly election, BJP's vote share was 36 percent and JDS was 14 percent, but in the recent Lok Sabha election, BJP alone got 52 percent of the votes.
On this deal between BJP and JD(S) ahead of 2024 Lok Sabha elections, Karnataka BJP MLA CN Ashwath Narayan says, "We are confident of winning all 28 seats in the state of Karnataka. Last time we had won 25 plus one seats which we had supported. This time we are confident that we will win all 28."
Talking to the media, CN Narayan also said that those who are in favor of NDA are welcome. He further added, "Super! We haven't heard any official announcement yet, if JD(S) is interested they must join NDA… Those who are in favor of NDA are welcome…"
---
Also Read: Lalu Yadav Said – BJP Will Not Benefit This Time By Creating Confusion Among Opposition Regarding India vs India.
---
.