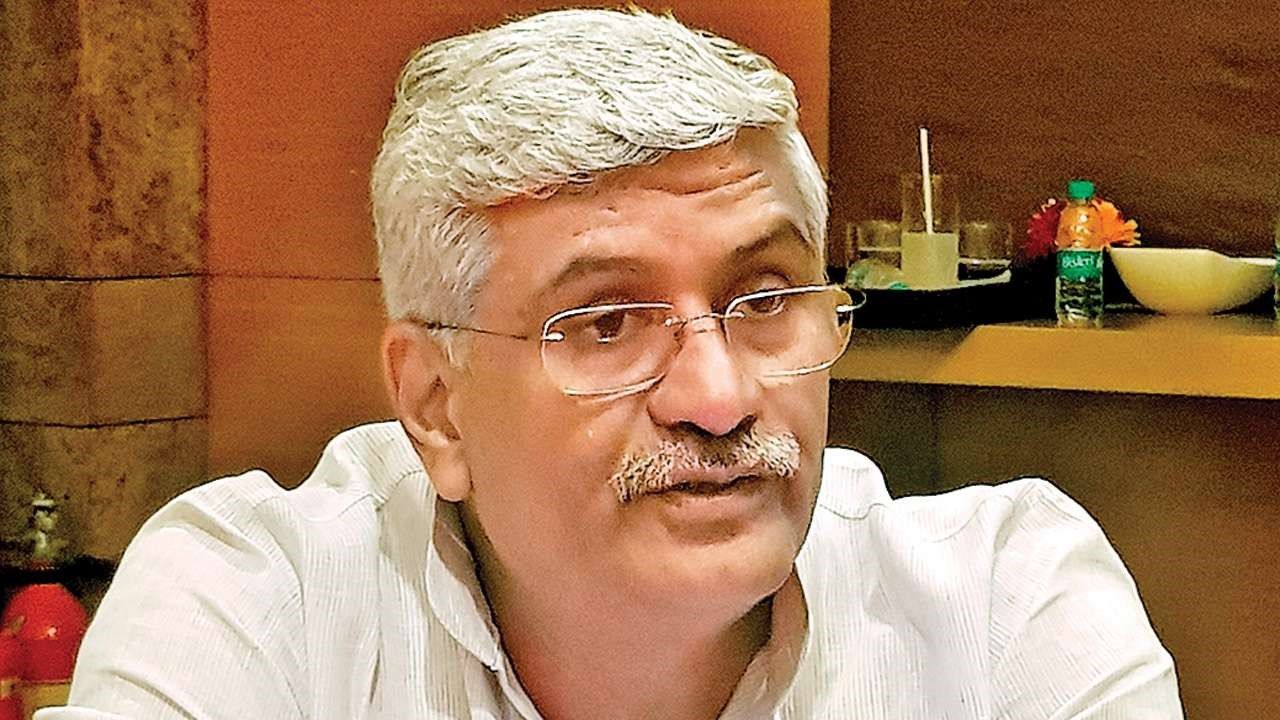 News Updates.
Union Jal Shakti Minister Gajendra Singh Shekhawat has warned against pulling the tongue and gouging out the eyes of those who oppose Sanatan Dharma. A video of BJP leader Gajendra Singh Shekhawat is going viral on social media. In this he is seen saying, 'Whoever speaks against Sanatan, we will pull out his tongue. He who raises his gaze towards Sanatan, we take out each eye by inserting a finger.
This statement by Shekhawat has come as statements by DMK leaders have come about Sanatan Dharma. Udhayanidhi Stalin had said in a statement a few days ago that Sanatan Dharma is dividing people in the name of caste and religion and that must come to an end. Sticking to his statement even after the controversy escalated, he had said: 'Let me repeat the important aspect of my speech – I believe that just as mosquitoes spread diseases like dengue and malaria and Covid-19, Sanatan Dharma has many responsible for social evils. Later statements from two more leaders also came.
Meanwhile, Shekhawat's statement has now come. While addressing the program of Parivartan Sankalp Yatra in Bikaner, Rajasthan, he said, 'We challenge that anyone who speaks against Sanatan will not be able to retain political status and power in the country. How many invaders came to this land to plunder India's glory, to weaken India's culture, to weaken India's civilization and Sanatan Dharma… But your and my ancestors were capable, they used their efforts. But on the strength of his arms, he preserved the civilization and culture of this India.
He said, 'Rajasthan is a state of people. Because of the manhood here, Hindutva and Sanatan Dharma live in India. If Prithviraj Chauhan, Bappa Rawal, Rana Sanga, Veer Durgadas, Chandrasen, Maharana Pratap, Maharaja Surajmal had not existed, your name and mine would have been different today.
On DMK leaders' statement regarding Sanatan Dharma, Shekhawat said that now these "arrogant" alliance leaders are talking about destroying Sanatan by uniting. He further said, 'I want to tell them that if even so many Mughal invaders could not eradicate Sanatan, then what will you be able to eradicate… Sanatan Dharma which our forefathers saved by risking their lives. Now some people are talking about ending Sanatan Dharma, now we will not tolerate them.
Ravi Shankar Prasad said, 'DMK Education Minister K Ponmudi says India Alliance has been formed only to oppose Sanatan Dharma and it must be ended. Which he had said in the same anti-Sanatan Dharma program where Chief Minister MK Stalin's son had compared Sanatan to dengue and malaria and later Raja said it is more contagious than AIDS. Prasad alleged that this is their hidden agenda regarding Sanatan Dharma and they have been committed for a long time for this.
Home Minister Amit Shah had also raised this issue when Udhayanidhi Stalin's statement on this matter came for the first time. Amit Shah had alleged that the 'India' alliance wants to take power by destroying Hindu religion. Addressing a public meeting in Rajasthan, he said, "The two major parties of the INDIA alliance, the Congress and the DMK, are saying that Sanatan Dharma should be abolished. To make concessions and vote bank politics, these people have used 'Sanatan Dharma'. Offended ."
.