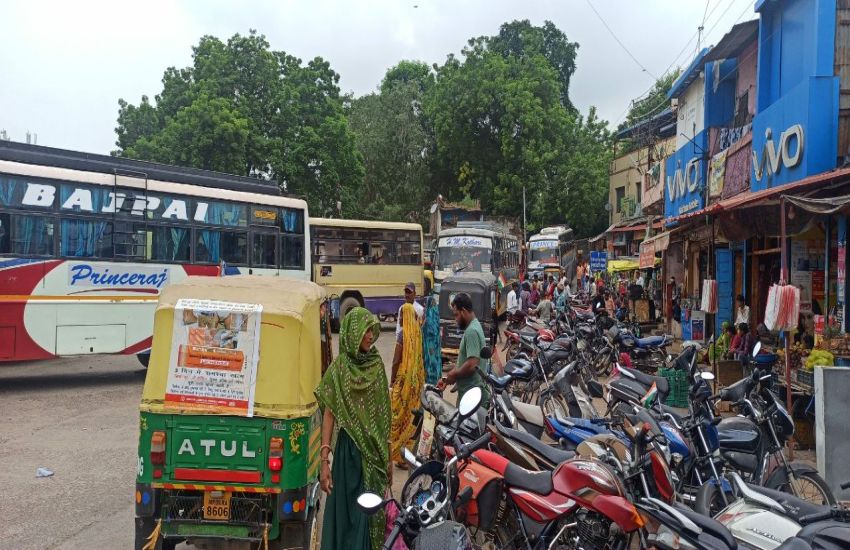 News Updates.
Jhabua
Published: September 8, 2023 20:09:04
8 years went in search of 10 acres of land
-The disorder spread due to lack of space at the old bus stop, trespassing by car and carriage drivers, risk of accidents.
The administration could not select a site for a modern bus stand even in 8 years
Jhabua. Due to the negligence of the district administration, the residents of Jhabua have not been given access to a fully equipped bus stand even after 8 years. The plan to build a state-of-the-art bus stand was proposed in 2015. Meanwhile, 5 Collectors Shobhit Jain, Ashish Saxena, Rohit Singh, Somesh Mishra, Rajni Singh were also transferred, but the state-of-the-art bus stand, which is available to the public under Public Private Partnership, could not take shape. Currently there is no facility at Jhabua bus stand. There is no toilet for women, there is no arrangement for parking. Not to mention the baby sitting room, guest room and dining area, there is not even enough seating for those waiting in the waiting room. There is also a lack of cleanliness. The light fan is also missing. It is a collection of stray dogs day and night. Retailers do business in the red zone at the bus stop. There are opportunities for accidents when buses come and go. Despite the accidents that occur here, the administration has not taken any concrete measures to improve the systems.
The location was marked in Kishanpuri
.