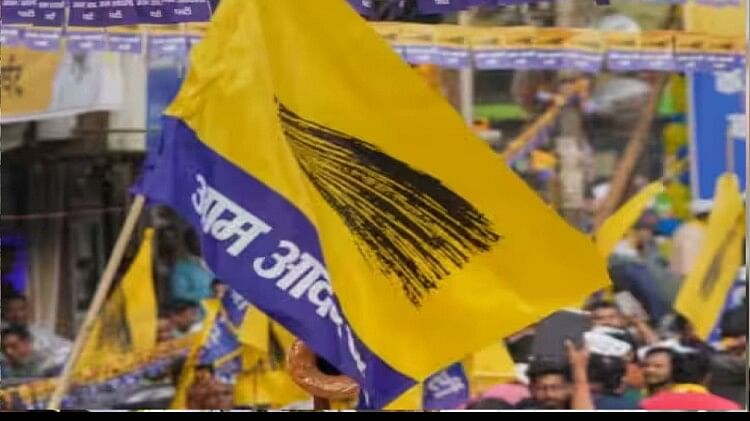 News Updates.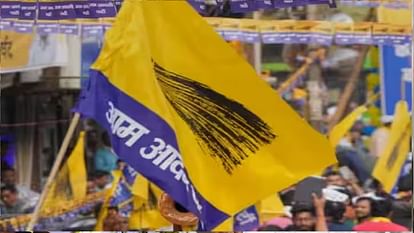 Chhattisgarh Aam Aadmi Party released the first list of 10 candidates
– Photo: Samvad News Agency
Expansion
Chhattisgarh Aam Aadmi Party has released the first list of its candidates. A total of ten candidates have been put up on the first list. The Aam Aadmi Party is trying its luck in Chhattisgarh for the second time regarding the assembly elections. After forming government in Delhi and Punjab, the party has now focused on Chhattisgarh. After BSP and BJP, the list of AAP candidates has come in Chhattisgarh.
Candidates applied for these 10 seats-
Dantewada- Balu Ram Bhawani

Narayanpur- Narendra Kumar Nag

Akaltara- Anand Prakash Miri

Bhanupratappur- Komal Hupendi

Korba-Vishal Kelkar

Rajim- Tejram Rebel

Pathalgaon – Raja Ram Lakda

Kawardha – Khadgaraj Singh

Bhatgaon-Surendra Gupta

kunkuri- leos minj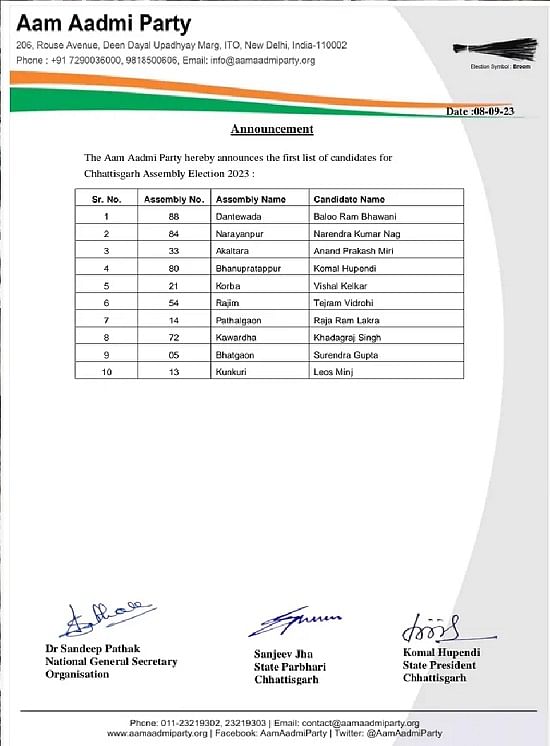 First list of AAP candidates for Chhattisgarh election is OUT

Good luck to all candidates ✌️🏻

This time the broom will work!#ChhattisgarhMangeKejriwal pic.twitter.com/wxvhPy8BYI

— AAP (@AamAadmiParty) September 8, 2023
.