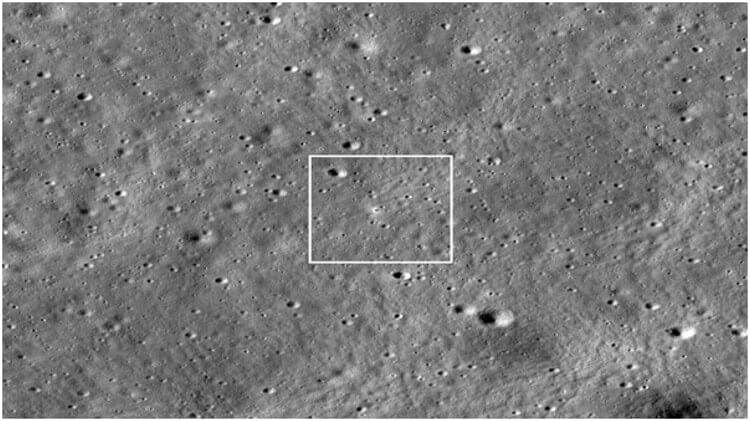 News Updates.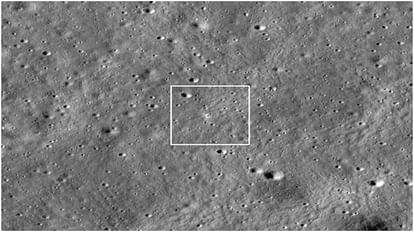 Chandrayaan-3
– Photo: social media
Expansion
India's Chandrayaan-3 mission is being discussed everywhere. After landing safely on the lunar surface, Chandrayaan-3 is continuously engaged in its work. Researchers receive new information. Meanwhile, Indian Space Research Organization (ISRO) also releases images related to this every day. Meanwhile, the American space agency NASA has also shared a special image.
The picture was taken on August 27
NASA has shared the image of the spot on the lunar surface where Chandrayaan-3 landed. This photo was taken by NASA's Lunar Reconnaissance Orbiter (LRO) orbiting the moon on August 27, just four days after the historic moon landing. Let us tell you, Vikram Lander had landed on the moon on August 23 at 6:04 PM. Chandrayaan-3 is the first spacecraft to successfully land near the Moon's south pole.
ISRO has also shared the image
Earlier, ISRO had shared 3D photo of Vikram Lander on September 5. ISRO had said that the real fun of viewing this image comes from red and cyan colored 3D glasses. This image was clicked by Pragyan Rover from a distance of 15 meters from the lander i.e. about 40 feet.
Now NASA shared
NASA said on social media that the Chandrayaan-3 landing site is about 600 kilometers from the moon's south pole. Four days after landing, LRO got an oblique view of the lander, that is, a turning angle of 42 degrees. Also said that the light seen around the lander is caused by the smoke from the lander coming into contact with the lunar soil. NASA shared this photo on September 5.
.@NASA's LRO spacecraft recently imaged the Chandrayaan-3 lander on the lunar surface.

ISRO (Indian Space Research Organization) Chandrayaan-3 landed on August 23, 2023, about 600 kilometers from the Moon's south pole.

MORE >> https://t.co/phmOblRlGO pic.twitter.com/CyhFrnvTjT

— NASA Marshall (@NASA_Marshall) September 5, 2023
Lander and Rover were put into hibernation mode
ISRO had put the Vikram Lander on hibernation on September 4. Prior to this, on September 2, the Pragyan Rover was put on hibernation. Scientists hope that the Vikram Lander can wake up again on September 22, 2023. The lander had been exploring new places on the moon with payloads before it went into hibernation. Only after that Vikram Lander was commanded to sleep. Currently, all payloads are closed. Only the receiver is on, so it can work again after taking commands from Bengaluru.
.