Pro IQRA News Updates.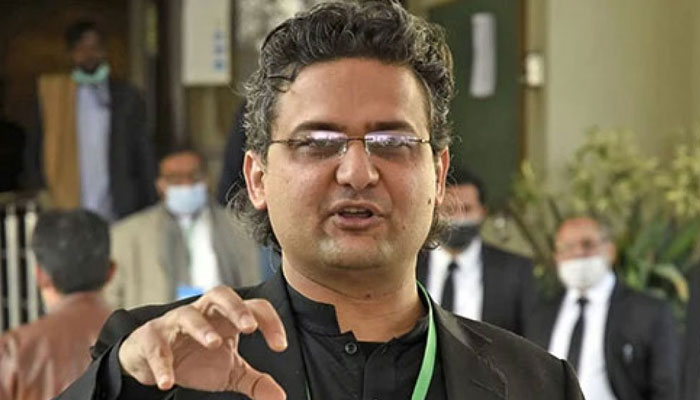 Senator Faisal Javed Khan has claimed that former Prime Minister Imran Khan's name has been added to the Exit Control List (ECL).
Addressing party workers at Islamabad's F9 park, Faisal Javed Khan said, "Congratulations! Imran Khan's name has been entered in the ECL.
He said that "Imran Khan says I live and die in Pakistan."
Faisal Javed Khan said Imran Khan dismissed Indian batsman Srikanth, he said he was not out as Imran Khan called Srikanth back to bat again.
He said that Srikanth was dismissed by Imran Khan on the next ball and now the same will happen to PDM.
On the other hand, there were reports that the federal cabinet did not approve the name of former prime minister and PTI chairman Imran Khan and other leaders on the ECL.
According to the sources, important decisions regarding PTI's leadership were taken during the federal cabinet meeting.
Actions under the 2002 Political Party Order have been decided against the PTI leadership.
.