News Details
Police in Delhi and Punjab are on alert after the murder of Punjabi singer Sidhu Musewala. Police in both the states are apprehensive that after the murder of Moosewala, a gang war may start between the miscreants lodged in Tihar Jail in Delhi and also in Punjab.
The conspiracy to kill Sidhu Musewala was also hatched in Delhi's Tihar Jail, quoting such sources.
After the murder of Sidhu Musewala, Delhi Police is also keeping an eye on the miscreants associated with the gang of Neeraj Bawana, Tillu Tajpuria and Lawrence Bishnoi-Kala Jathedi-Goldi Brar.
Many miscreants of these gangs are lodged in different jails of Delhi. The police fear that after the killing of Sidhu Musewala, there could be a violent clash in the jails between the miscreants belonging to these gangs.
After the murder of Sidhu Musewala, the Special Cell of Delhi Police is also engaged in interrogating Lawrence Bishnoi and his associate Kala Jathedi. Punjab Police DGP VK Bhavra has also said that Sidhu Musewala's murder could be a result of gang war.
He has said that the name of Sidhu Moosewala's manager Shaganpreet had cropped up in the Vicky Middukheda murder case last year and Moosewala was killed to avenge the murder of Vicky Middukheda.
Vicky Middukheda was murdered in Mohali in August last year. He was the leader of the youth Akali Dal. Vicky Middukheda and Sidhu Moosewala had enmity and it was about taking control and capturing the Punjabi music industry.
Aulakh had received threats from the Devender Bambiha group in April as well after which the singer demanded enhanced security.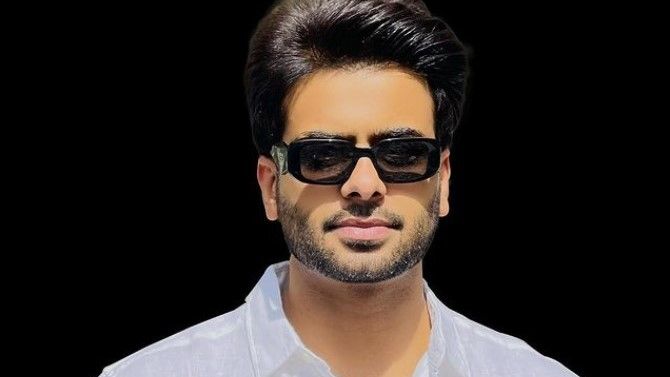 Mankirat Aulakh.
Mankirat Aulakh accused
According to reports going on in Punjabi media, Devender Bambiha gang has alleged that Mankirat Aulakh is involved in the murder of Siddu Musewala. According to reports, Sachin, the manager of Mankirat Aulakh, has also been identified by the police as a prime suspect in the murder of Musewala. Apart from Sachin, eight others are on the radar of the police.
Another singer's life in danger
Punjab Police has said that the life of a renowned Punjabi singer is in danger. According to India Today, the police have said that a singer who is very close to the Lawrence Bishnoi gang is in danger. Police did not reveal the singer's name for security reasons.
,