News Details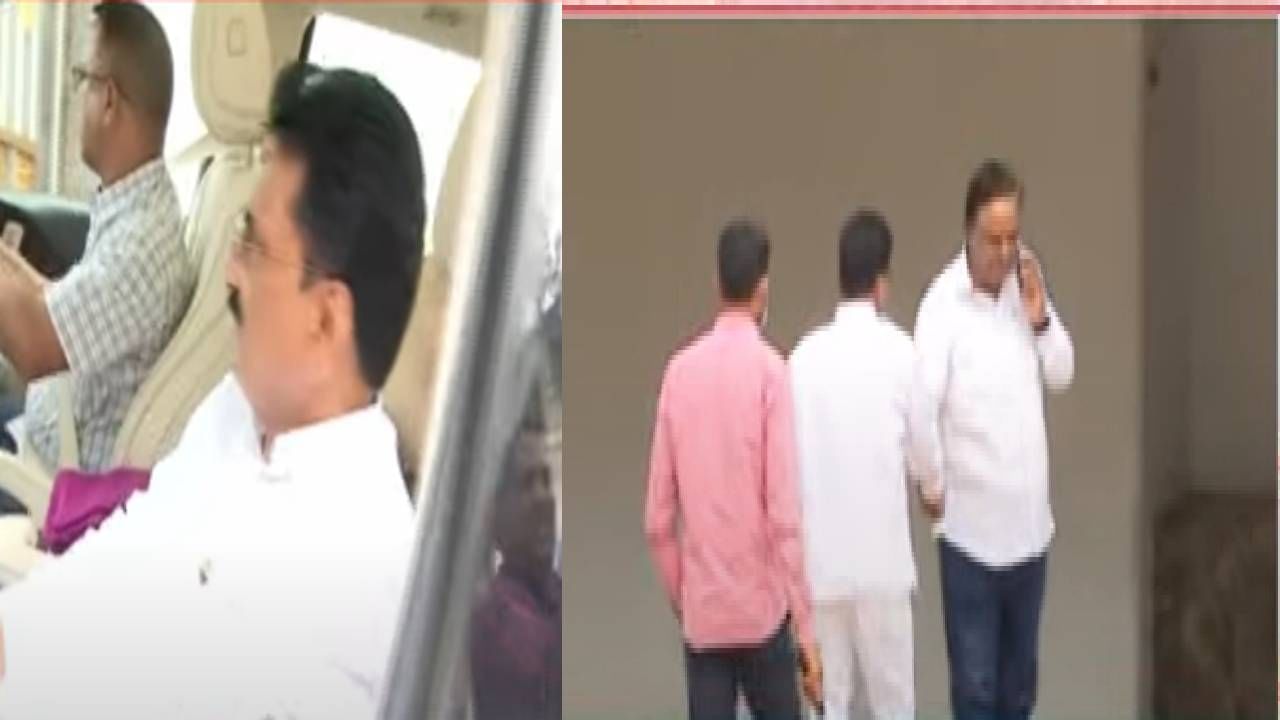 Image Credit Source: tv9 marathi
Devendra Fadnavis's Sagar Bungalow in Mumbai and the meeting sessions in Delhi under the leadership of Amit Shah and Narendra Modi show that the BJP faction is also moving ahead in a big way.
Mumbai: Shiv Sena leader Arvind Sawant has given a letter to the Deputy Speaker regarding the suspension of 12 Shiv Sena MLAs. Suspension of MLAs after this letter (MLA suspension) Whether it can be cancelled, only Maharashtra is paying attention. What are the legal hurdles in this action.. If it happens then Eknath Shinde (Eknath Shinde) This could be a major setback for the group which is currently being discussed in the BJP meeting. This information has been given by reliable sources in Mumbai. Devendra Fadnavis (Devendra FadnavisAt present, an important meeting of BJP leaders is going on in Sagar Bungalow. Leaders like Ravi Rana and Ashish Shelar are present in this meeting. From the Legislative Council elections to the rebellion of Eknath Shinde, the BJP has not given any direct reaction so far. However, the Sagar bungalow of Devendra Fadnavis in Mumbai and the meeting sessions in Delhi under the leadership of Amit Shah and Narendra Modi have shown that there is a lot of turmoil in the BJP faction. Now all eyes are on whether BJP is suggesting to take any legal action against the rebel MLAs.
speed of movement on sea bungalow
A meeting of BJP faction is also going on today to discuss how the suspension of MLAs of Eknath Shinde faction can be revoked and what are the legal implications. Devendra Fadnavis's Sagar bungalow has been thronged by BJP leaders since this morning. Modi and Amit Shah had a two-and-a-half hour meeting in Delhi yesterday. Sources said that important political developments in Maharashtra were also discussed in the meeting.
Why action against MLAs?
After the abduction of more than 40 Shiv Sena MLAs by Eknath Shinde, Shiv Sena has turned up its legal weapon. Shiv Sena spokesperson Sunil Prabhu on Wednesday sent an e-mail notice to all Shiv Sena MLAs and issued a whip to attend the emergency meeting. However, none of the rebel MLAs was present. That is why on Thursday, the new leader of Shiv Sena group Ajay Chaudhary and deputy leader Khasgar Arvind Sawant met Jirwal. It demanded action against 12 MLAs. Eknath Shinde immediately sent a letter signed by 37 MLAs to Jirwal. Accordingly, since we have two-thirds of the party members, Sunil Prabhu's whip does not apply to us. According to the Shinde faction, Eknath Shinde has been retained as the leader of the group and Bharat Gogavale was chosen as the main candidate on June 21.
Who's on the radar?
The MLAs against whom Shiv Sena has given letters of action are as follows: Eknath Shinde, Mahesh Shinde, Abdul Sattar, Sandipan Bhumare, Bharat Gogavale, Sanjay Shirsat, Yamini Jadhav, Lata Sonawane, Anil Babar, Balaji Kinikar, Tanaji Sawant , Prakash Surve.
First blow to Eknath Shinde group
Meanwhile, Deputy Speaker of the Assembly Narhari Jirwal yesterday afternoon approved Ajay Choudhary as the group leader of Shiv Sena and Sunil Prabhu as the main protagonist. This is a big and first setback for the Eknath Shinde Group. only
What do experts say?
The whip is for assembly work. If a party is meeting outside it, it does not need a whip. Therefore the membership of MLAs cannot be canceled because of such meetings. Of course, this decision rests with the vice president.
,