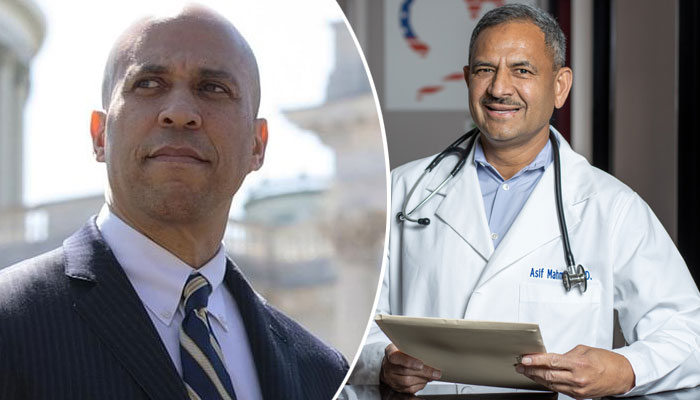 Senator Corey Booker says figures like Dr. Asif Mahmood should be members of Congress.
In a statement, Senator Corey Booker said that Dr. Asif has spent his life in the service of the people, it is time that Dr. Asif be elected a member of Congress.
Senator Corey Booker's fundraising dinner was attended by Congressmen Brad Sherman, Mike Fong, and State Controller Wendy Grol.
Also in attendance were Hollywood actress Rosario Dawson and George, the main character in the Signfield series.
.