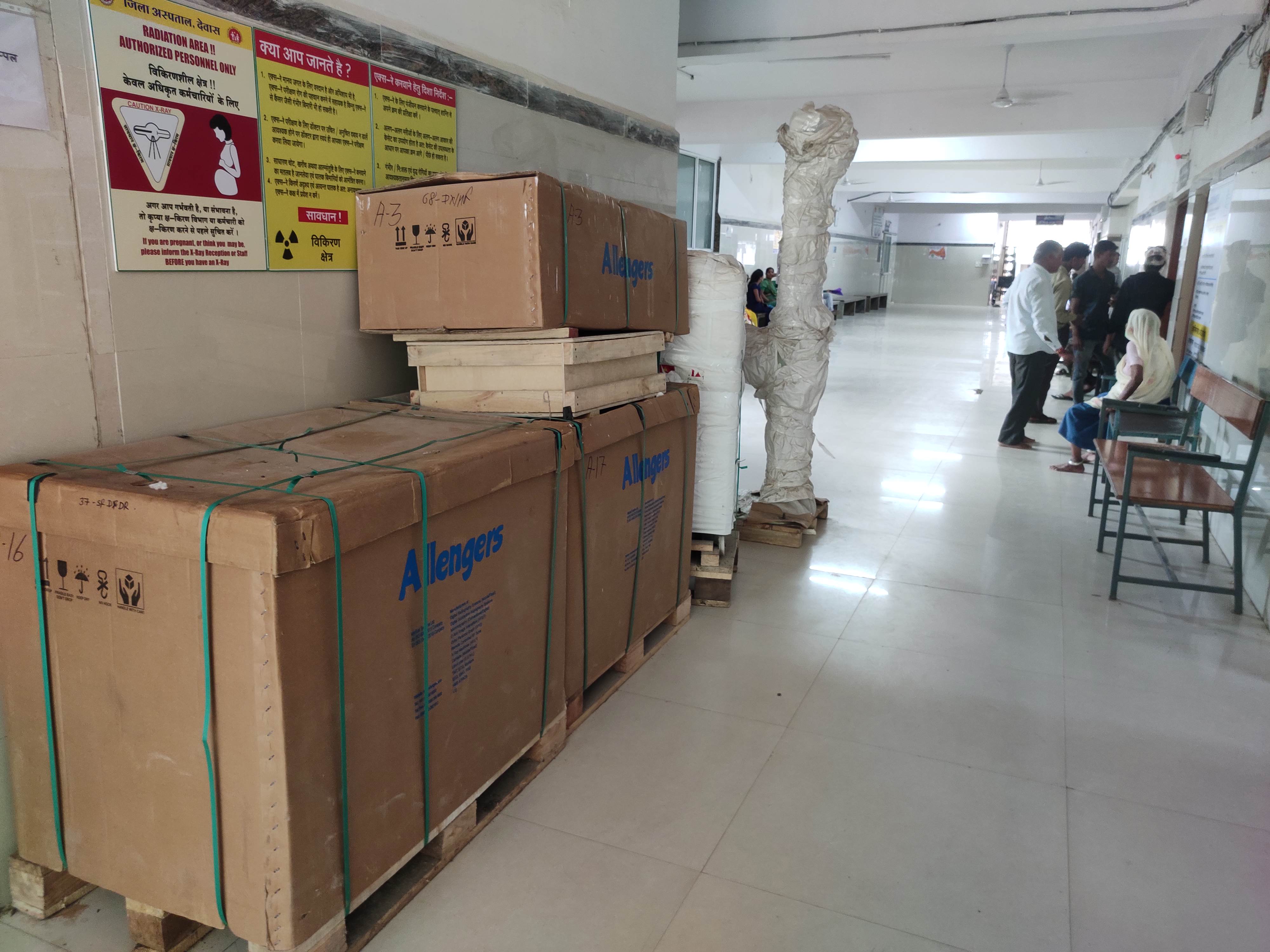 News Updates.
Dewas
Published: September 6, 2023 12:27:46
Patients who had come to the district hospital several months ago will get the facility.
DR x-ray machine will now be installed, x-ray will be done soon, quality will also improve
Dewas. Now the patients coming for X-ray at the more than three decade old district hospital will soon get better facilities. The DR x-ray machine that arrived here several months ago is about to be installed. After this, while there will be convenience due to having two machines, the quality of X-ray will also be better with the new machine so that clear reports and treatment can be done. Currently, 100-110 x-rays are taken daily at the district hospital, in case of urgent need both machines can be used together. Engineers had recently come from Chandigarh to install the machine. After inspecting the site where the x-ray machine will be installed, they have asked for some improvements. After this, the machine will be installed and booted soon.
.