News Details
Patna: Health Minister Mangal Pandey said that under the leadership of Prime Minister Narendra Modi, the NDA government has not only illuminated India's name in the world in 8 years, but also made India socially and economically prosperous. The popularity of the Prime Minister is such that even developed and powerful countries keep their eyes on India with hopeful eyes. During his tenure of 8 years, he implemented many welfare schemes for the advancement of the marginalized elderly, differently-abled and youth in the race for their rights and development and opened the doors of possibilities for them. During the eight years, the NDA government strengthened the social fabric and took many such historic decisions for every section, every section and every region, which is proving to be a milestone in the development of the country.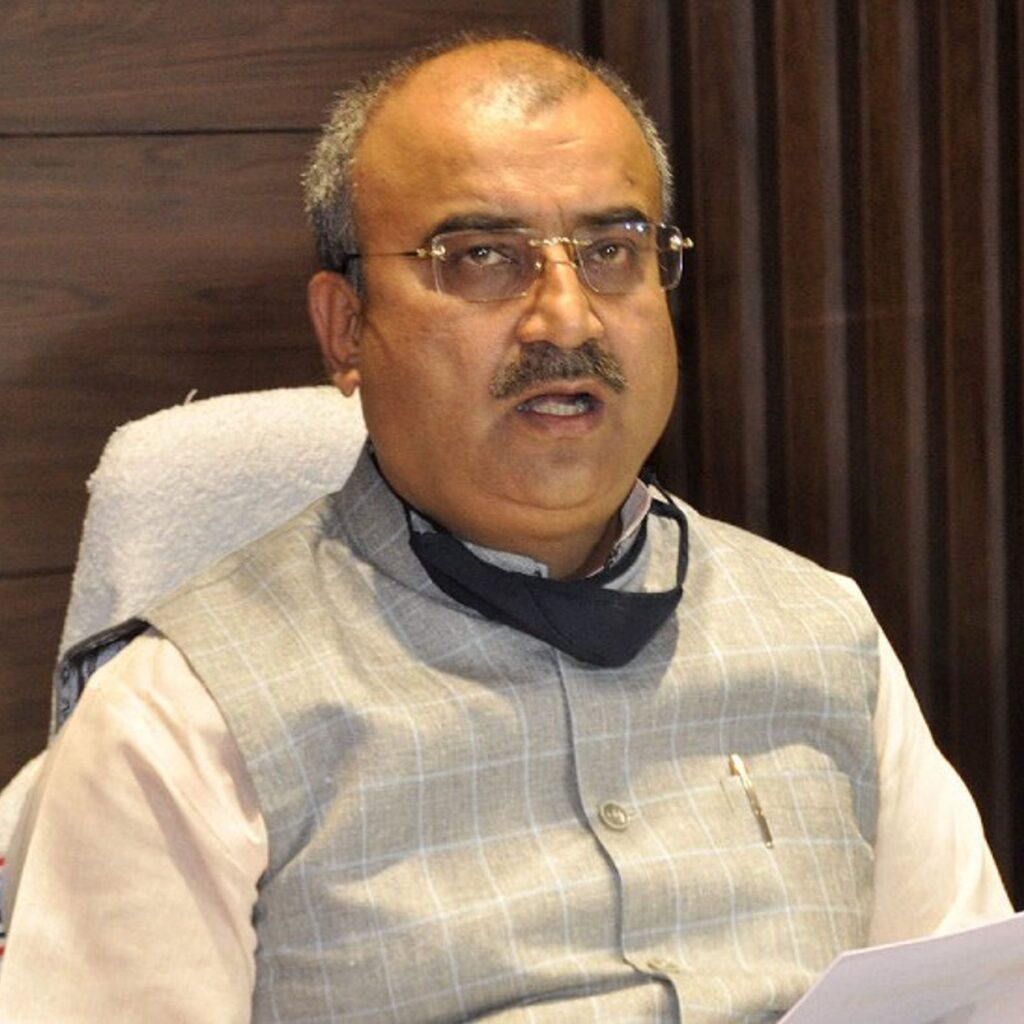 Mangal Pandey said that earlier poor people used to hesitate to go to the bank, but through the Jan Dhan Yojana, the people of the lowest ranks also got the account opened in the bank, they sent the amount of the schemes directly to the bank. To fulfill basic facilities like roti, cloth and house, 81 crore people were made financially prosperous apart from free food grains and a pucca roof. Under the Pradhan Mantri Kisan Samman Nidhi Yojana, an amount of six thousand was sent to more than nine crore farmers in three installments every year through DBT directly in the bank account. Its eleventh installment will be sent to the farmers' account on May 31. During this, not only the country, but also the rural economy was strengthened and as a result, the country is today number one in the world in milk production. The annual business of animal husbandry is also about 9 lakh 50 thousand crores. Also, to make cooperatives competitive in the country and the world, the central government gave them tax relief.
Let us tell you that Mangal Pandey has freed poor women from pollution by starting the Ujjwala scheme in 2017 and till now provided free cooking gas connections to about nine crore poor women in the country. By giving toilets, tap water and electricity connections to every house, bringing such people into the mainstream of society, did the work of honoring them, which was not envisioned by any previous government. Keeping in mind the health of the poor, health insurance scheme up to five lakhs was started and many medical colleges were opened by expanding health facilities. Taking effective steps on the new education policy, along with opening many educational and technical institutions, work was done to provide opportunities to the youth through skill development.