News Details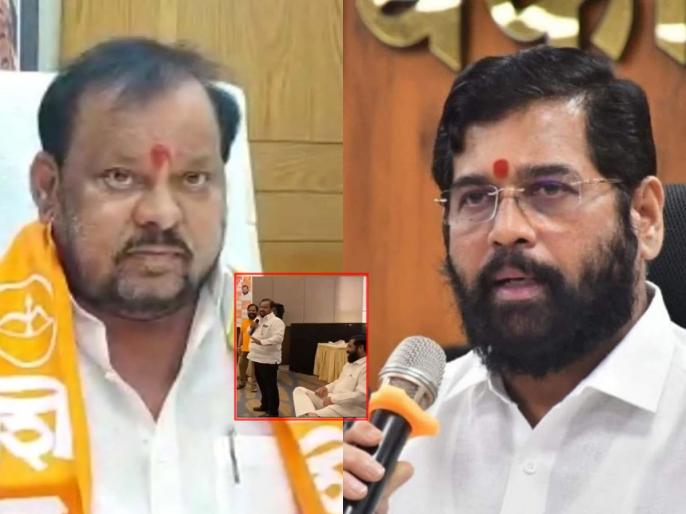 Mumbai: After a massive rebellion of over 38 MLAs, including Shiv Sena leader Eknath Shinde, the state witnessed a power struggle for a week. Eventually, Uddhav Thackeray resigned as chief minister and member of the Legislative Council. Since then, the shocking blows to power in the state have raised eyebrows. Rebel MLAs cheered in Goa as soon as rebel leader Eknath Shinde was announced as the chief minister. Sangola MLA Shahji Patil also commented on this.
The BJP and Shinde faction have announced that they will form a new government with a majority. In the press conference held at this time, Devendra Fadnavis made a big announcement that Eknath Shinde would be the Chief Minister. After that one of the rebel MLAs, Shahaji Bapu Patil, congratulated Eknath Shinde in his own words. From my political experience, no such incident has happened in the history of democracy in the country. Describing this as a historical example, Shahji Patil said that he is happy with the post of Chief Minister of Eknath Shinde.
No one knew that Eknath Shinde would be made the Chief Minister. I suspect that if Eknath Shinde had known, perhaps he was the one who came to know on his way to Mumbai. Then, when I was told that Shinde was going to be the chief minister, the PA woke me up. I jumped on the mattress. Shahji Patil said that he was overjoyed when the foundations of Panduranga, Tulja Bhavani and Swami Samarth were laid. "I am not greedy for power, but I am a simple, straightforward person," he said.
ok my my maharashtra
The generosity of mind shown by Devendra Fadnavis has given the state a strong leadership which came from the valleys of Satara and developed under the shadow of Anand Dighe. He did politics with the ideology of Shiv Sena chief Balasaheb Thackeray. This is the biggest gift that Maharashtra has received. Shahji Bapu Patil has given such a strong reaction is it Sagar Bangla, is it God's Devendra, Chief Minister given to the state, OK my Maharashtra.
Eknath Shinde will do all round development of Maharashtra
Whatever is happening in the state. We are constantly being called rebels. I swear by Panduranga that this is our ideological fight. In this ideological fight, leaders like Sanjay Raut put us in the cage of the accused without any reason. We are the people who are dying to save Shiv Sena. We will not and will not commit the sin of destroying Shiv Sena. Eknath Shinde led the rescue of Shiv Sena. Shahji Bapu Patil said, He showed perseverance and I am 100% sure that he will develop Maharashtra in every way.
Eknath Shinde sent a special plane
Meanwhile, no MLA is under stress in the power struggle for the last one week. I will not lie. On the contrary, after talking to Nitin Deshmukh's wife, Eknath Shinde sent her back by a special plane. That's when we realized it was not with our thoughts, Shahji Bapu said.
web title: Eknath Shinde: When did you understand the post of Chief Minister of Eknath Shinde? Rhythmic reply of Sangola MLA Shahaji Bapu Patil
get Latest marathi news , Maharashtra News And Live Marathi News Headlines From politics, sports, entertainment, business and hyperlocal news from all cities of Maharashtra.
,