We know each actor by name and shape and also by his art and fame.
But none of us know what their childhood is like and how they look in their childhood, but we are very interested to know about it.
You have often seen actors sharing some of their childhood memories and photos with their fans. Similarly, today we will share an actress's childhood with you.
Take a closer look at this picture and tell me which of these famous actresses of Bollywood industry?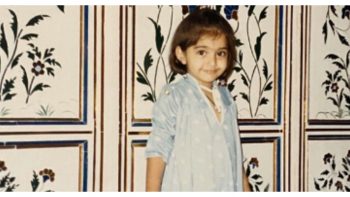 Of course you don't have to know this famous Bollywood actress but let us tell you that this famous actress is Sonam Kapoor.
Yes! Actress Sonam Kapoor has shared some of her childhood memories on her Instagram account.
Sharing this photo, actress Sonam Kapoor wrote that little Sonam was very sweet.
It may be recalled that actor Anil Kapoor also shared some photos of Sonam's childhood on his account.