Extremes of doctors' negligence, surgical scissors found in woman's abdomen 20 years later
Due to the negligence of the doctors, the 20-year-old scissors were removed from the woman's abdomen during the operation.
According to foreign media reports, a woman named Bachina in Bangladesh had to spend 20 years in pain with two scissors in her abdomen due to negligence of doctors.
Bachina, a 55-year-old Bangladeshi man, says he underwent a stone operation at a clinic in Choudang in 2002 and has been suffering from constant abdominal pain ever since.
According to the report, Bachina also complained of pain again to the surgeon, but the surgeon dismissed her concerns, saying that the pain was normal and she should not worry.
Bachina had to spend twenty years with this pain, during which time she went to many other doctors for treatment of this abdominal pain, but each doctor gave her a normal prescription and made her walk.
Recently, when the woman's pain became unbearable, a doctor finally advised her to take an X-ray, which revealed that after the operation, a pair of surgical scissors, which had been forgotten by the doctors, had been in her abdomen for 20 years. ۔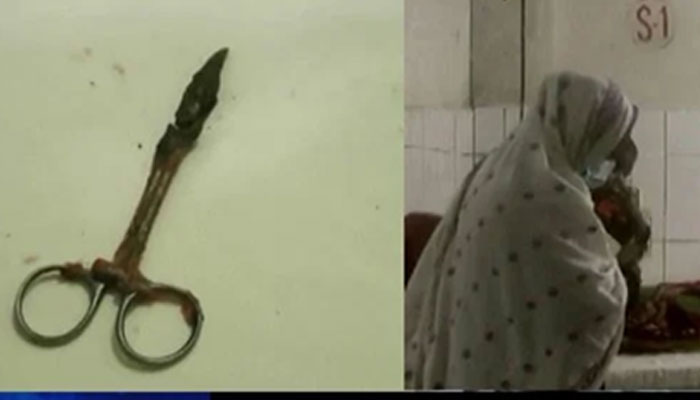 According to reports, Bachina underwent an operation at the President's Hospital in Choudang in recent days, where scissors, which had been in her abdomen for 20 years, were removed from her abdomen.
It should be noted that this is not the first case of alleged negligence of doctors. Many such cases have been reported all over the world before.
news from صحت اور علاج