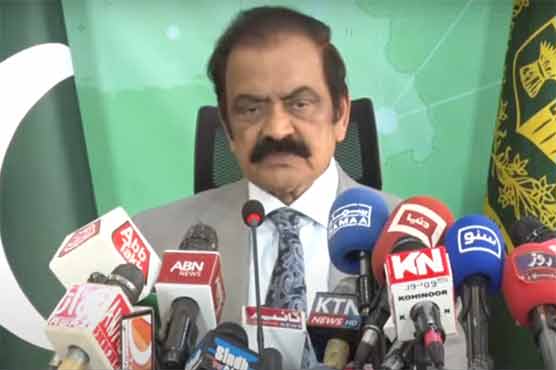 Pro IQRA News Updates.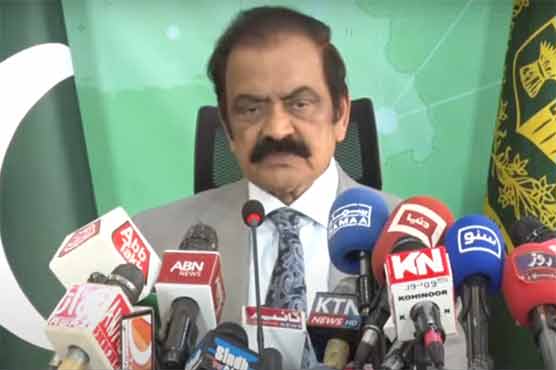 Islamabad: (Web Desk) Federal Interior Minister Rana Sanaullah termed Pakistan Tehreek-e-Insaf (PTI) March as "burgher march".
While holding a press conference in Islamabad, Rana Sanaullah said that today's women are of great importance, a women's march is held in Lahore, there is also a program of modesty march in opposition to it, in such a situation Lahore. take place in Lahore, section 144 was introduced in Lahore after the report of the institutions.
He said that Fitna Khan on this occasion thought it fit to highlight his Fitna also, Imrani Tullah does not consider any law, Imrani Fitna has announced a hamburger march in Lahore, on one hand plaster on Imran Khan's leg and On on the other side, protesting, this person is not ready to back down from temptation at any cost.
The interior minister further said that Imran Khan should be brought to court if he is healthy, he knows that he has nothing to defend himself in the 3 cases against him, courts are asking for answers from Imran Khan, relief. relief or not, you don't want to end up in court and make up an excuse.
He said it is hoped that Imran Khan will appear in court on March 13. If Imran Khan does not appear on March 13, he will be arrested as per the law.
Rana Sanaullah further said that Farah Gogi is the front figure of Imran Khan and his wife, Farah Gogi is sitting outside with 12 billion rupees which is record in NAB, Imran Khan injected 50 billion to the treasury. Yes, if Imran Khan reaches his end, the country will move towards improvement.
.