News Updates.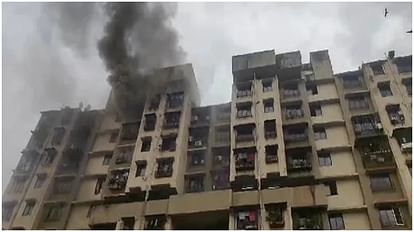 building fire
– Photo: Social media
Expansion
A fire broke out in a 12-storey residential building in Mumbai's Kurla area after midnight on Saturday. After this, the fire brigade rescued about 60 people who lived there.
late night event
An official said the incident took place around 12.10 pm in building number seven of the Slum Rehabilitation Authority (SRA), which is opposite Kohinoor Hospital. After receiving information about the fire, a team of fire personnel reached the spot with four water vehicles, several jumbo tankers and other equipment and started dousing the fire.
There was a fire in the electrical wiring
He said the fire broke out in electrical wiring and scrap materials stored in the ground floor of the 12-storey building. Later, the flames began to increase, causing the entire building to be filled with smoke. Seeing that the fire was increasing, the fire department immediately cut off the power and brought the fire under control by 1.39 am. However, the fire incident created fear among the people living there.
.