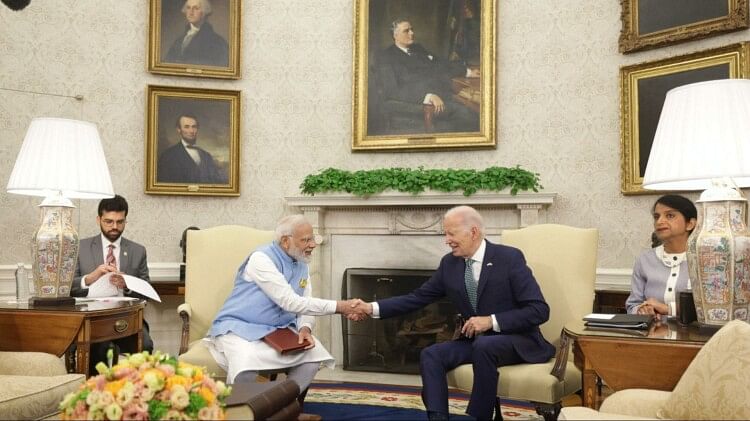 News Updates.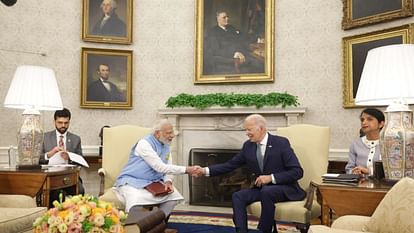 Prime Minister Modi and President Joe Biden.
– Photo: ANI
Expansion
Prime Minister Narendra Modi will hold a meeting with US President Joe Biden, Bangladesh Prime Minister Sheikh Hasina and Mauritius Prime Minister Pravind Kumar Jugnauth on Friday. Regarding these meetings, the Prime Minister said that he is very curious about these meetings. In a post on social media, Prime Minister Modi wrote that "These meetings will give India an opportunity to review its relations with these countries and strengthen bilateral relations."
Prime Minister Modi will meet the leaders of these countries at his official residence
Let us tell you that PM Modi will not hold bilateral meetings with the heads of state of America, Bangladesh and Mauritius in any hotel or Bharat Mandapam, but these meetings will be held at PM Modi's official residence at Lok Kalyan Marg. The organization of the G20 summit begins on Saturday. Heads of state from various countries reach India to attend the meeting. Alongside the G20 summit, PM Modi will hold around 15 bilateral meetings with leaders of various countries. These meetings will take place over the next three days. On Saturday, PM Modi will hold a meeting with the heads of state of Japan, UK, Germany and Italy. On Sunday, September 10, he will have a lunch meeting with French President Emmanuel Macron. He will also meet the Canadian Prime Minister separately.
Tonight I look forward to three bilateral meetings in my residence.

I will meet Mauritius PM @KumarJugnauthBangladesh Prime Minister Sheikh Hasina and @POTUS @JoeBiden.











.