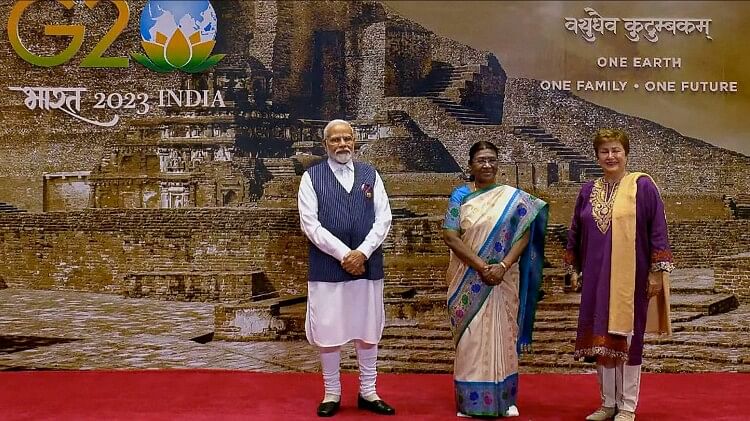 News Updates.
International Monetary Fund (IMF) Managing Director Kristalina Georgieva congratulated Prime Minister Narendra Modi on the success of Chandrayaan-3 and praised India for achieving this feat with a budget "less than the movie Interstellar".
During various sessions and meetings of the G-20, many world leaders praised India for the moon mission and also the successful launch of Aditya L1, India's first space-based mission to study the Sun.
Sources said British Prime Minister Rishi Sunak congratulated India and the world on Chandrayaan-3, while South African President Cyril Ramaphosa praised the country for this achievement and recalled that he had taken a break during the BRICS meeting. Saw the broadcast of the moon landing.
.