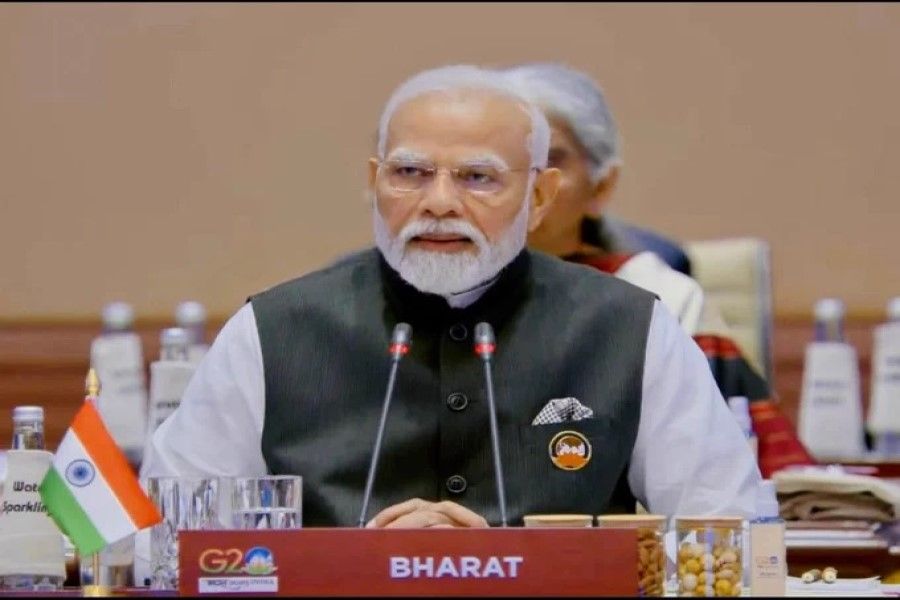 News Updates.
Inaugurating the G20 summit on Saturday, September 9, Prime Minister Modi spoke of ending the crisis of mistrust among all countries of the world. Prime Minister Modi underlined the importance of the current era of the 21st century and the need to show a new direction to the entire world. Prime Minister Modi said that after the Covid pandemic, it is time to convert the lack of global trust into trust and confidence.
Modi said the crisis of lack of trust has unfortunately deepened. But we must remember that if we can defeat a pandemic like Covid, we can also overcome the challenge of this lack of trust. Modi did not take the name China, but it is understood that he was referring to China. The President of China has not come to this conference. The Prime Minister there has come in his place.
Modi underlined the importance of moving forward by fulfilling all our obligations with a people-centric approach. Modi said: "This is the time when age-old challenges demand new solutions from us. It is time for all of us to move together!"
"

The mantra 'Sabka Saath, Sabka Vikas, Sabka Vishwas, Sabka Prayas' can become a guide for us all.

---

-Narendra Modi, PM India, September 9, 2023, at the 18th G20 Summit
Narendra Modi, who chairs the G20 conference, earlier made the African Union a member of the G20. All countries agreed to this proposal and welcomed the Chairperson of the African Union.
"One Earth" is discussed in the first session of the G20. This is one of the main topics of discussion. Climate change means that climate change has become a matter of concern all over the world. Many countries have not signed agreements on this. America has repeatedly raised the issue of this and has asked all countries to join this campaign. Now there is talk of speeding it up.
More news from the country
India has a full footprint at the G20 summit. Its theme is "Vasudhaiva Kutumbakam" or "One Earth – One Family – One Future" – taken from the ancient Sanskrit text of the Maha Upanishad. The theme explores how human life, animals, plants and microorganisms are essential to planet Earth and affirms their connection to the universe.
.