News Details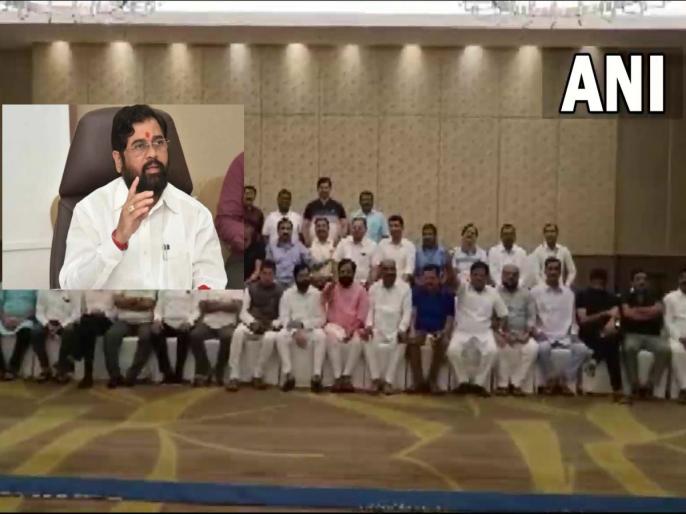 – Suresh Bhusari
New Delhi: In the last eight years, the BJP at the Center has overthrown several state governments through political sabotage and the Maharashtra state government is likely to join the chain.
After the BJP-majority government led by Prime Minister Narendra Modi came to power in 2014, the BJP has been successful in overthrowing various state governments. These include Arunachal Pradesh, Madhya Pradesh, Karnataka, Sikkim and Manipur. The BJP came to power in the Sikkim Legislative Assembly without electing a single member. In 2016, 40 Congress MLAs formed a separate group led by Pema Khandu. A few months later, the group merged with the BJP.
In Karnataka too, 16 MLAs from the Janata Dal (S) and Congress governments parted ways and Yeddyurappa again formed the government in 2019. The Congress government was formed in Madhya Pradesh under the leadership of Kamal Nath, but in 2018, 26 Congress MLAs resigned and the minority government had to resign. After this Shivraj Singh Chouhan's government came to power. Of the 26 MLAs who resigned, 19 were re-elected.
The Congress had 27 MLAs and the BJP 21 in the Manipur Legislative Assembly. However, the Governor called BJP to establish power and after that 9 Congress MLAs separated and joined BJP.
During this, BJP's eyes fell on Shiv Sena. Some of the Shiv Sena MLAs under the leadership of Eknath Shinde are in Guwahati. Will this rebellion succeed in Maharashtra? This will become clear in a few hours.
Discussion on the situation in Maharashtra in Delhi
On the current volatile political situation in Maharashtra, BJP in-charge of Maharashtra CT Ravi met BJP National General Secretary (Organisation) BL Santosh.
Political instability has been prevailing in Maharashtra for the last three days. Shiv Sena leader Eknath Shinde has formed a separate group along with some Shiv Sena MLAs.
Against this background, Maharashtra BJP in-charge CT Ravi today met BJP's National General Secretary (Organisation) BL Santosh. CT Ravi apprised BL Santosh about the political situation in Maharashtra.
After the political storm in Maharashtra, the discussion between the two leaders is considered important. The two leaders also discussed the role of the party in the next political process.
Police, soldiers guarded at Radisson Blu Hotel
The Radisson Blu Hotel in Guwahati, Assam is now the center of politics in the country and especially in Maharashtra. Rebel Shiv Sena leader Eknath Shinde is posted here along with his fellow MLAs. Apart from Jalukbari police station, the Assam Police Reserve Battalion is patrolling the hotel premises. This hotel is 15 km away from Guwahati International Airport.
I will be happy if Assam becomes the center of international politics: CM Sarma
GUWAHATI: Assam Chief Minister Himanta Biswa Sarma on Wednesday said that Assam will be happy to become the center of international politics. Rebel MLAs of ruling Shiv Sena in Maharashtra have reached Guwahati and Sarma's statement came after being kept in a luxury hotel.
Everyone is welcome in the state. Because the flood affected state needs revenue. There are many luxury hotels in Guwahati. We were glad if all the rooms were booked. Because our revenue increases. This will give us GST. He will be of our help in times of trouble. In 32 districts of Assam, 55 lakh people have been affected by the floods. So far 89 people have died due to floods in the state.
Responding to a question, he said, 'Why do MLAs need any reason to come here? We welcome all tourists because we need money to deal with the floods. He also asked why should we send Lakshmi back when many of our hotels were empty.
Asked whether he would meet the rebel MLAs, Sarma said there was no need for it. If possible, see you in five minutes. Some of my MLA colleagues are in touch with him. I am busy dealing with the past.
Shinde claims support of 46 MLAs
The rebel Shiv Sena MLAs from Maharashtra reached the BJP-ruled state on a charter flight on Wednesday morning. They are being kept under tight security at a luxury hotel on the outskirts of Guwahati.
Nath Eknath Shinde had earlier refused to talk to the media outside the airport. However, he later claimed that he had the support of 46 MLAs.
web title: Has the experiment of political sabotage been successful in Maharashtra too? State and country focused on development of Guwahati
get Latest marathi news , Maharashtra News And Live Marathi News Headlines From politics, sports, entertainment, business and hyperlocal news from all cities of Maharashtra.
,