Pro IQRA News Updates.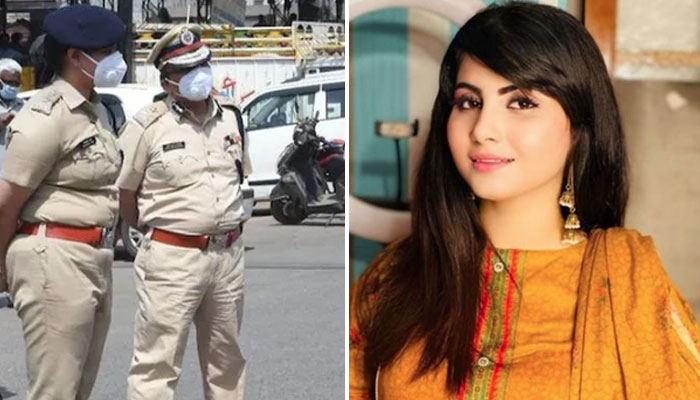 The Delhi Police were also surprised when a Pakistani YouTuber tweeted despite the shutdown of internet services across the country following the arrest of former Prime Minister Imran Khan.
On the arrest of Imran Khan yesterday, where angry people were seen vandalizing and damaging government property, social media users could not remain without expressing their anger, but this situation lasted for a while, after which the internet service of PTA was suspended across the country.
Despite the internet shutdown, Imran Khan's supporters and Pakistani personalities continue to post on social media.Meanwhile, Pakistani YouTuber Sahar Shinwari tweeted.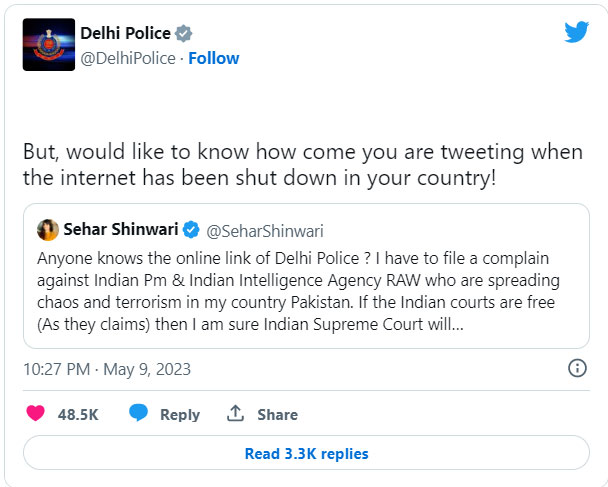 Sahar Shinwari tweeted Can anyone give me the online link of Delhi Police? I have to file a complaint against the Prime Minister of India and the Indian intelligence agency RAW who are responsible for spreading terrorism in Pakistan.
The YouTuber further wrote in his tweet that I hope I get justice from the Supreme Court of India.
Even the Delhi Police could not remain without reacting to the YouTuber's tweet.
Delhi Police retweeted Sahar Shinwari's tweet and wrote: "We would like to know how you managed to tweet despite the nationwide internet shutdown?"
.