I have no interest in creating controversy: Virat Kohli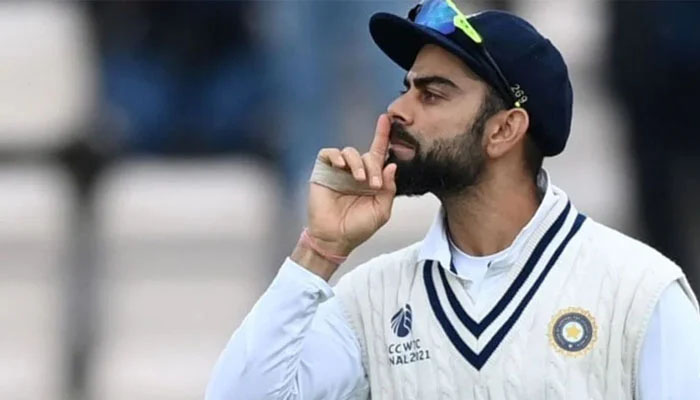 Indian Test cricket captain Virat Kohli has commented on the on-field behavior of himself and his teammates in the Test match against South Africa, saying that he has no interest in creating controversy and people outside the field do not know the exact details. ۔
According to Indian media reports, Virat Kohli said during the post-Test presentation against South Africa: "I have no comment on that. We understand what happened on the field and the people outside. I don't know what happens on the field.
"If we had taken charge and taken three wickets there, the match would have been ours," said Virat Kohli.
"The team has moved on from this incident and now we have no intention of dragging this issue further," he said.
Kohli added: "The fact is that we did not put much pressure on the opposing team during the Test match and that is why we lost the game."
"I have no interest in raising this controversy, it was just a moment that has passed and we have gone beyond that," the Indian captain said, referring to his on-field attitude.
It should be noted that Indian cricketers were out of their minds due to possible defeat of India in the third Test match between India and South Africa.
When the clouds of defeat began to hover over the Indian team, the Indian captain and players vented their anger on the DRS.
In the 21st over of the innings, the field umpire declared South Africa's captain Dan Elgar as LBW on the ball of Ravi Chandra Ashwin. Was passing
The Indian players had leveled allegations against the official broadcaster of the series on the ground.
.
News from کھیلوں کی خبریں