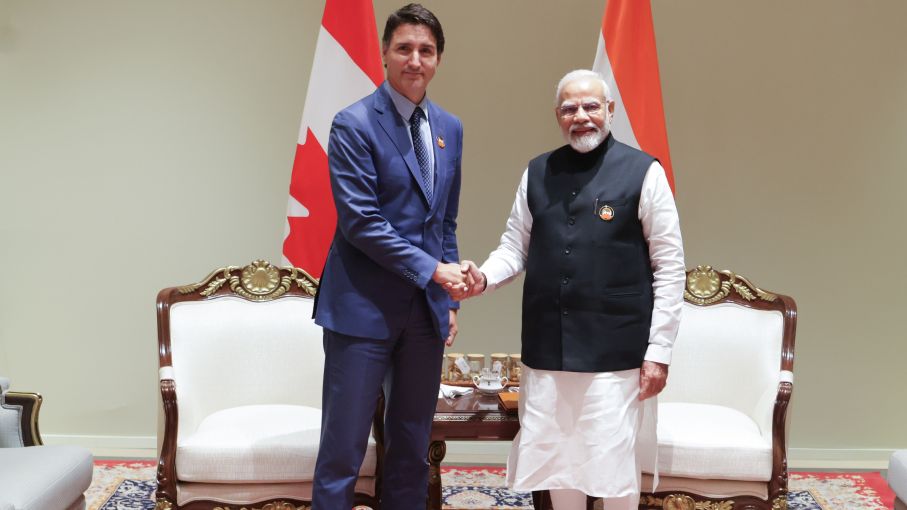 News Updates.
Canada has stopped India's trade mission. Talks would be held on a bilateral free trade agreement between the two countries. But Reuters reports that an official has said Canadian Trade Minister Marie has postponed a trade mission to India planned for October. This development has come amid reports of rifts between the two countries' top leaders on the sidelines of the G20 summit in New Delhi recently. There were reports that Prime Minister Modi had expressed strong objections to Canadian Prime Minister Justin Trudeau regarding anti-Indian activities in Canada. There are also reports that Prime Minister Modi could not even give proper time to meet the Canadian Prime Minister and due to these reasons the diplomatic relations deteriorated.
It is reported that Indian Prime Minister Narendra Modi, who held formal bilateral meetings with many world leaders during the G20 summit, ignored Canadian Prime Minister Justin Trudeau and held only a small informal meeting. However, PM Modi had tweeted that he had a full discussion on India-Canada relations.
Relations between the two countries are tense due to the activities of pro-Khalistan groups in Canada. In July, India had summoned the Canadian envoy, days after posters with the names of senior Indian diplomats posted there appeared in some areas of Canada.
Canada has the largest population of Sikhs outside of Punjab, India, and the country has been the site of several anti-India protests. After the meeting between Modi and Trudeau on the sidelines of the G20 summit on September 10, India issued a strongly worded statement, "Prime Minister Modi expressed our strong concern over continued anti-India activities by extremist elements in Canada. Be aware of that." They promote separatism and incite violence against Indian diplomats, damage diplomatic premises and threaten the Indian community and their places of worship in Canada.
The statement also said, "The link between such forces and organized crime, drug syndicates and human trafficking should also be a matter for Canada." It is necessary for both countries to work together to deal with such threats.
Asked about India's concerns, Trudeau had said at a press conference: 'Canada will always protect freedom of expression, the freedom of peaceful protest, and that is extremely important to us… At the same time, we will always protect the freedom of freedom of expression, the freedom of peaceful protest. Ready to stop and end hate. "I think it's important to remember that the actions of a few individuals do not represent the whole of society or Canada."
However, India said on Friday that it has suspended trade talks with Canada. Canada made a similar announcement earlier this month, saying such a break was needed. Let us tell you that before the G20 summit started, some sections of the Canadian media had reported that Ottawa had called for a pause in trade talks.
According to the Indian Express report, by March 2022 both countries had agreed to resume CEPA talks and consider an Interim Agreement or Early Progress Trade Agreement i.e. EPTA. Both could gain commercial benefits from this. Negotiations on CEPA-EPTA were due to resume in April 2022. Nine rounds of talks took place until July this year.
.