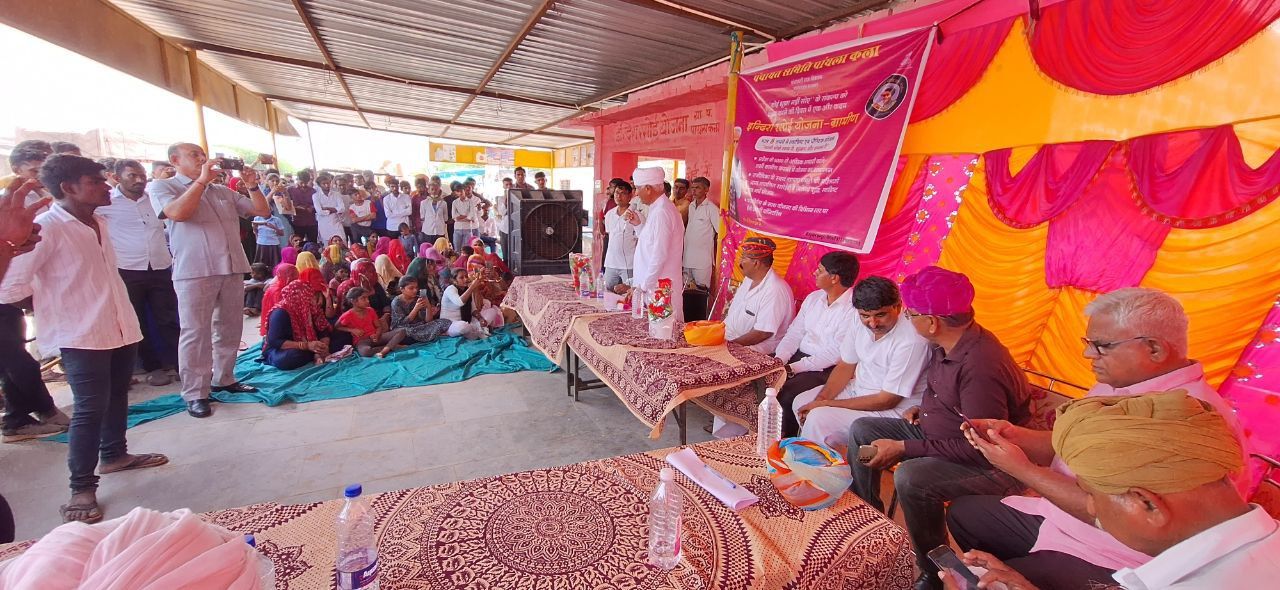 News Updates.
Barmer
Published: September 16, 2023 12:03:31
Indira Kitchen: Rajasthan: Inauguration of Indira Kitchen at Sindhari Chausira, Payala Kala, Nokhada
Indira Cuisine: Rajasthan: Sindhari. On Friday, in the sub-divisional area, the Gramin Indira Rasoi Yojana kitchens run by the state government were inaugurated at three different locations in Sindhari Chosira, Payala Kala, Nokhada. Forest and Environment Minister Hemaram Chaudhary inaugurated the kitchen by cutting the ribbon at Payala Kala.
.