2 seconds ago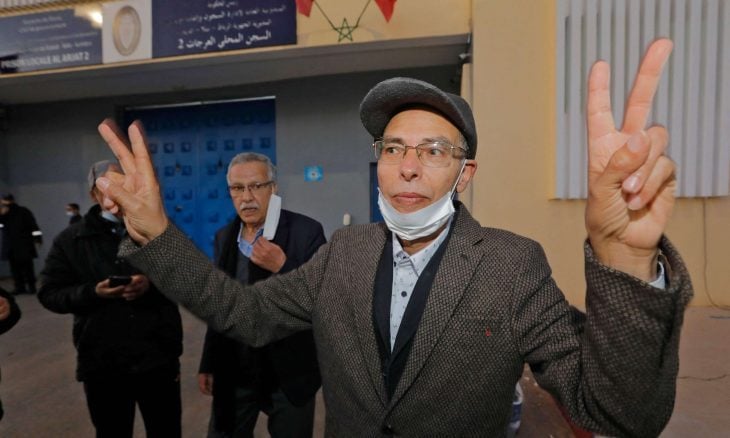 Rabat – "Al Quds Al Arabi": The Moroccan Public Prosecutor in the Court of First Instance confirmed that the arrest of the writer and historian Maati Monjib was due to his commission of a money laundering misdemeanour, noting that the matter is before the investigating judge to decide on the issue.
The Public Prosecutor's statements came in response to posts published by writer Monjib on Facebook today, Wednesday, in which he considered that his travel ban falls within the framework of arbitrary measures, and that it is "contrary to reality and far from the absolute truth."
The prosecutor pointed out, in a statement that Al-Quds Al-Arabi received a copy of it, that Monjib was banned from traveling, after he was temporarily released after his arrest in connection with the case, and that the action taken falls within the framework of the supervisory measures of the judiciary, stressing that the decision includes "closing border in front of him and withdraw his passport."
According to the statement, on October 7, Monjib, through his defenders, submitted a request to lift restrictions on his bank accounts and property, as well as his demands to return his passport and grant him the right to travel and move, which was rejected by the investigating judge.
He referred to Monjib's attempts to leave the country by heading to Salé airport despite the decisions banning him from traveling, which are still valid.
According to the same source, the properties of Maati Monjib were seized pending the investigation file, as a precautionary measure usually taken in similar cases.
And he said: "Through these data, what Al-Maati Munjib alleges about being arbitrarily prevented from traveling remains contrary to reality and the truth based on the order of the investigating judge, whose effect is still valid."