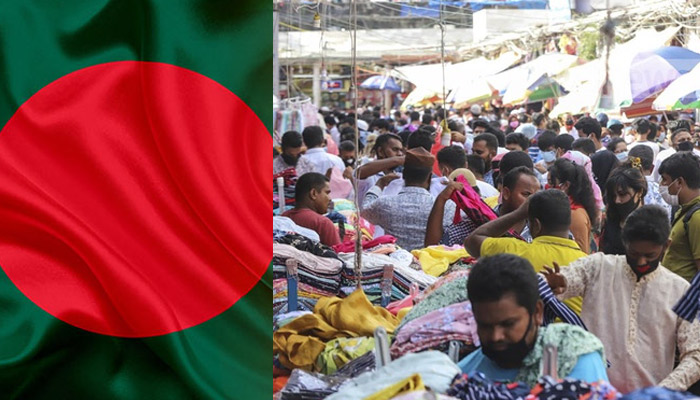 Recently, it has been observed that Sri Lanka has gone bankrupt due to the worst economic crisis.

According to a foreign news agency, while addressing the nation, the Prime Minister of Sri Lanka Ranil Wickremesinghe had said that the country has only one day's supply of petrol and the economy is in a dangerous situation while facing more difficulties in the coming months. May have to
On the other hand, the news agency says that Bangladesh is also in the grip of economic crisis in recent days, where the trade deficit is increasing.
Bangladesh Finance Minister Mustafa Kamal has said that the government is very careful about the management of foreign exchange in view of the current global situation.
"The world is facing an extraordinary situation and the government does not want to spend any unnecessary foreign exchange at this time. Steps are being taken to reduce imports of luxury items," he said.
Finance Minister Mustafa Kamal said the government has decided to postpone these projects for six months or more to avoid a foreign exchange crisis.
Local media say that the revenue from exports is not increasing in Bangladesh while the expenditure on imports is increasing.
Talking about other measures to save foreign exchange, Mustafa Kamal said that Prime Minister Sheikh Hasina had instructed that government officials would not visit any foreign country unless necessary.
He said that when the times are difficult, the government has to take tough decisions, these decisions are being made keeping in view the overall situation of the world.
.