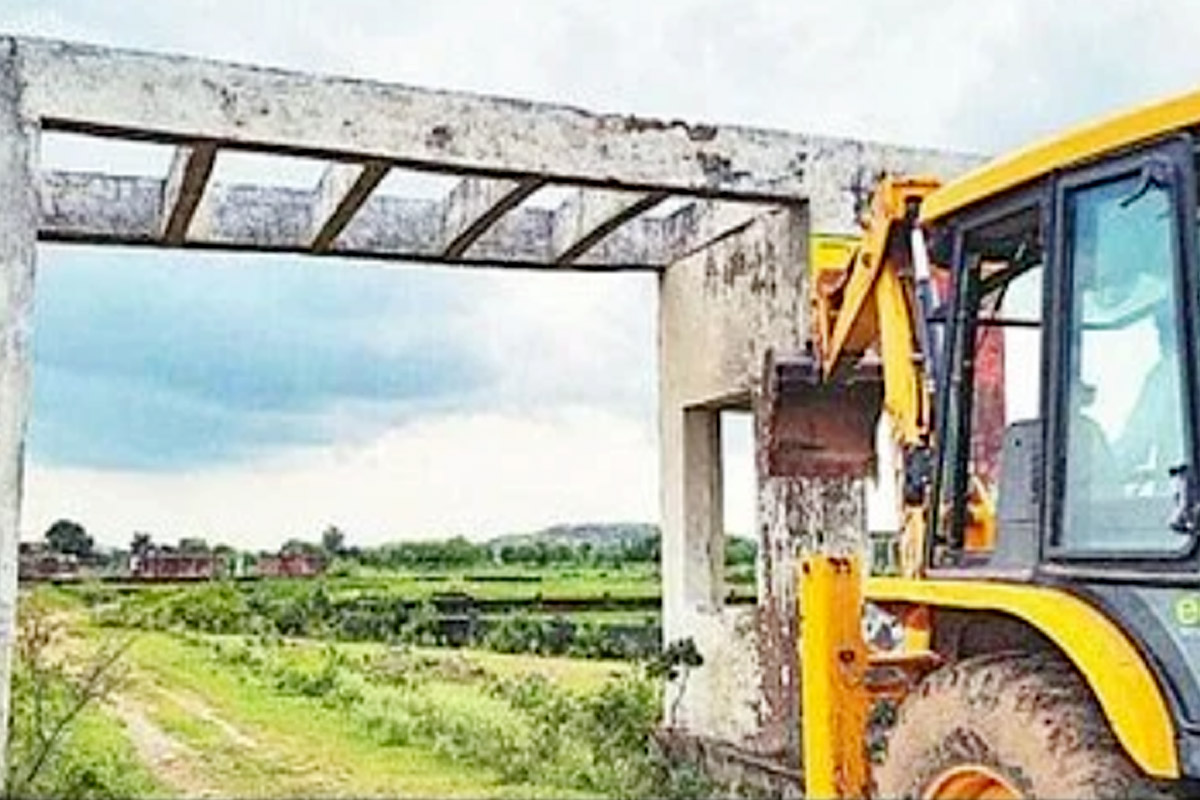 News Updates.
Jhansi
Published: September 17, 2023 08:33:39
Jhansi News: Jhansi Development Authority has suspended three illegal colonies. While 14 have been identified. People prepared to protest during the removal of encroachments. But everyone's mood was crushed before the preparations by the administration. PAC was present with heavy police force.
The JDA's bulldozer demolishes colonies built without a layout.
Jhansi News: The Jhansi Development Authority has prepared the horoscope for colonies being built illegally in various areas of the metropolis. On Saturday, JDA along with heavy police force and PAC bulldozed 3 colonies, while 14 illegal colonies have come on the radar of the department. Intelligence has also been provided to them. During the demolition process, some people tried to protest, but their courage was defeated by the heavy force.
.