Pro IQRA News Updates.
Mukesh Ambani announced a 5G smartphone from Reliance Jio. The upcoming 5G phone, developed in partnership between Jio and Google, was announced at the Reliance AGM 2022 and will be launched in July-August 2023.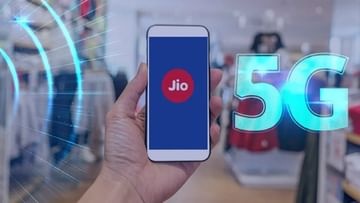 Jio 5G smartphone prices will be unexpectedly low in India. A symbolic image.
JioPhone 5G Details: Reliance Jio made some big announcements at its annual conference. The Mumbai-based telecom giant's chairman Mukesh Ambani has said that Jio's 5G services will start rolling out in select cities in the country before Diwali. Apart from this, Ambani also said that Jio is also introducing a 5G smartphone in partnership with Google. And it will be Jio Phone 5G. Although the company has not officially announced the name of the phone.
Ambani said at Reliance Jio's AGM that a 5G phone will soon be launched in partnership with Google. At the company's annual general meeting, he hinted that the Jio Phone 5G will be launched next year, i.e. 2023. Incidentally, last year during Diwali, Reliance Jio launched its first 4G phone in collaboration with Google. And now, if that 5G phone is ready, the Mumbai-based telecom giant's second handset will hit the market in partnership with Google.
Reliance Jio will launch its 5G smartphone with the help of tech giant Google, the company has not revealed any details. However, several speculations have been heard regarding this phone over the past few days. Even before Jio's recently held annual general conference, several details about the Jio Phone 5G were known, ranging from price to features and specifications. Let's take a look at them.
Jio Phone 5G Specifications, Features (Possible)
1) According to many reports, the Jio Phone 5G will sport a 6.5-inch HD+ IPS LCD display. This display will support the industry standard 60 Hz refresh rate.
2) Reliance Jio's upcoming 5G smartphone will be powered by the Qualcomm Snapdragon 480 5G octa-core processor. This processor will be paired with up to 4GB of RAM and up to 32GB of expandable storage.
3) In terms of software, the Jio Phone 5G will run on the Pragati operating system, which will have all the Jio apps and Google Play services. The same operating system was also offered in Reliance Jio's 4G smartphone developed by Google.
4) Other important features of Jio Phone 5G include Always On Google Assistant, text to read aloud, instant language conversion through Google Lens, Google Translate, etc.
5) This 5G smartphone from Jio packs a 5,000mAh battery that supports at least 18W fast charging. It will also support a USB Type-C charging port.
6) The Jio Phone 5G is likely to have a dual camera setup on the back, with a 13MP primary sensor and a 2MP secondary sensor.
7) This Jio-Google phone may also have a side-mounted fingerprint sensor for biometric authentication.
Jio Phone 5G Price in India (Possible)
The Reliance Jio 5G smartphone is expected to be the cheapest 5G phone in India. At the general conference, Mukesh Ambani said that the price of this phone will be significantly reduced. According to multiple reports, the Jio Phone 5G could be launched in India for under Rs 10,000. Now it is not surprising if there will be less. Incidentally, the JioPhone Next launched in 2021 is priced at Rs 6,499.
.