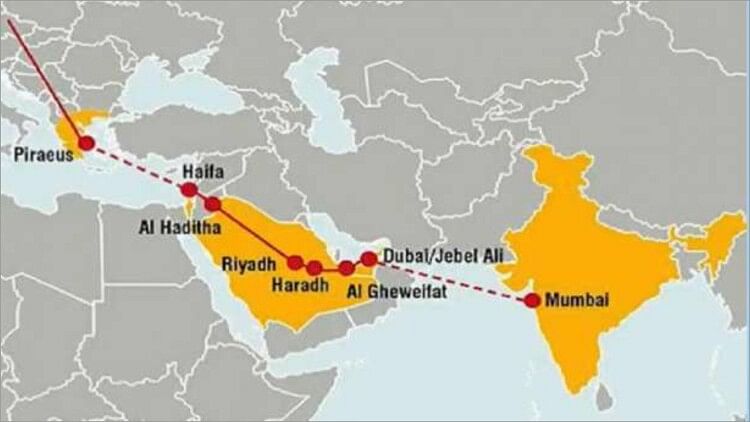 News Updates.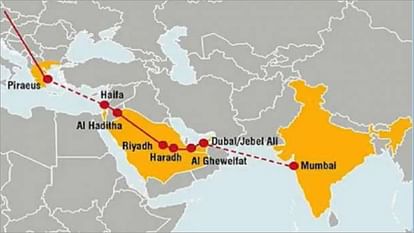 PoK as part of India
– Photo: Social media
Expansion
Pakistan has been frustrated by its all-weather partner the United Arab Emirates (UAE). Pakistan's foreign ministry, which regularly seeks loans from the UAE, has sought a response from the UAE on calling PoK a part of India. However, the UAE has completely ignored his objection. Even Article 370, which has been a source of concern for Pakistan since 2019, has distanced itself from Pakistan's position on Kashmir, calling it India's internal issue.
In fact, UAE Deputy Prime Minister Saif bin Zayed Al Nahyan released a video on September 10, which showed the India-Middle East-Europe Economic Corridor (IMEC) map, showing PoK as part of India. . Apart from this, Aksai Chin has also been shown as a part of India. In fact, the map of India shown by the UAE Deputy Prime Minister in the video is the official map of India. However, parts of India included in this official part are under illegal occupation by Pakistan and China.
In international forums, disputed territories are generally not shown as part of any country. But it is a great diplomatic success for India on the issue of Kashmir that the United Arab Emirates, which gives all kinds of help to Pakistan as an Islamic country, has accepted India's position on the issue of Kashmir and considered it a part of India. Before this, Saudi Arabia has also accepted PoK as a part of India. However, Saudi Arabia did not attend the G-20 meeting held in Srinagar due to Pakistan's objection. When Pakistan Foreign Ministry spokesperson Mumtaz Zahra Baloch was questioned on Friday, she said that any map showing the whole of Jammu and Kashmir as part of India is legally untenable and factually incorrect. We hope that our international partners will pay attention to these facts.
China did not respond
When IMEC was introduced during the G-20 meeting, Chinese Premier Li Qiang was in Delhi. However, no objection was made by China on the IMEC map, although Aksai Chin has been shown as India's. China also did not react in this matter, although the area is under illegal occupation by China.
double blow to pakistan
IMEC is seen as a double whammy for Pakistan. On the one hand, this agreement will reduce the importance of the Pakistan-China Economic Corridor (CPEC), on the other hand, the reduction of China's influence in Europe and the Middle East will also increase the problems for Pakistan, because Pakistan is worried about China's influence and influence in the region, thanks to its close relations, the country has been in a profitable position so far.
.