News Details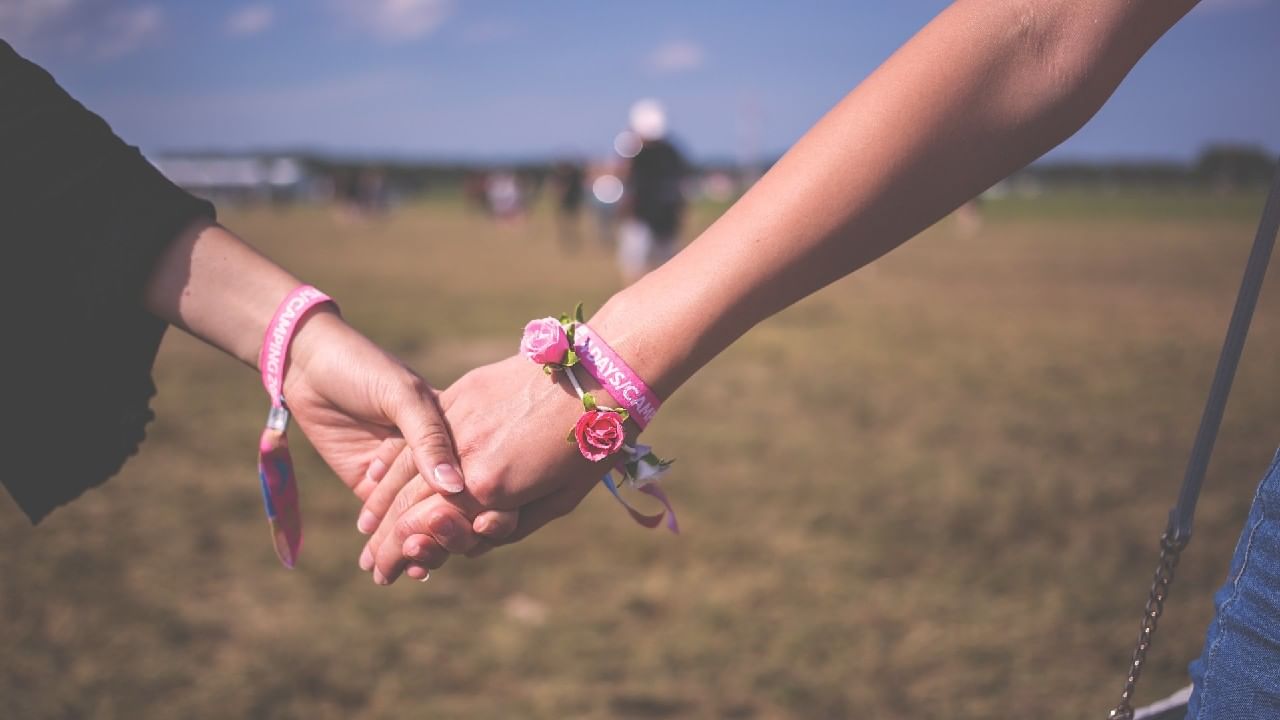 (Symbolic image)
Kerala lesbian couple: The Kerala High Court on Tuesday allowed a Kerala lesbian couple to stay together despite family and even police barriers.
Kochi: The families of the two were opposed to their relationship. The police did not stand by. However, the Kerala High Court joined hands with them. On Tuesday, the High Court allowed a gay couple named Adila Nasrin and Fatima Nura to stay together. Adila had filed a habeas corpus case alleging harassment against the family and the police. The court allowed them to stay together for only 5-6 minutes. But before that, they had to go through a tough fight.
This story started a few years ago. Adila, 22, and Fatima, 23, both went to Saudi Arabia to study. And that's where they were introduced. Friendship and love from him. Eventually they decided to stay together by mutual consent. However, Islamic law in Saudi Arabia does not recognize lesbian or gay relationships. So they decided to return to the country from the Arab world. In 2016, the Supreme Court of India quashed Section 37 of the Indian Penal Code. Since then, homosexuality is no longer a crime. They returned with that confidence. But, the court said, the eyes of society have changed? The experience of Adila and Fatima is but terrifying.
After returning to India, their decision to stay together was hampered by their families. Their relationship was opposed on both sides. The situation was such that on May 19, they fled and took shelter in the shelter home of an NGO called 'Bonja Collective' in Calicut. But that night, the guardians of both the parties reached the shelter home with the help of the police. Attempts were made to take Adila and Fatima back home. Although Fatima's parents could not, Adila's parents were able to persuade the gay couple to go to Adila's house. They told Vanaja Collective that they would take care of Fatima along with Adila.
Kochi | It was tough & drained us emotionally. We got a lot of support from people from the LGBTQ community. With the Kerala High Court order, we are happy & free. Actually, we are not completely free as our families are still threatening us: Adhila Nassrin pic.twitter.com/1d8Xm7DWah

– ANI (ANI) May 31, 2022
They did not speak. Adila and Nura were taken to a relative's house in Ernakulam. Soon after, Adila's family started harassing them. They were not allowed to sleep together, lest they become physically close. More harassment began. However, the situation worsened on 24 May. The day before, on May 23, Fatima's parents lodged a complaint about her daughter's disappearance at a police station in Calicut. On May 24, after Adila and Fatima appeared at the police station, the police misunderstood them. The lesbian couple returned to Adila's relative's house. However, Adila alleged that the man of Fatima's house raided the house and forcibly took her away. At that time, Adila's father also held Adila by force.
On May 26, Banja Collective and Adila went to the Thamraseri police station in Calicut against Fatima's family. They feared that Fatima would be sexually abused. Because, when he was taken away, a relative said, 'If a man caresses me, homosexuality will disappear'. However, Bonja Collective and Adila complained that the police of Thamraseri police station did not register their complaint as a 'family matter'. Fatima's phone had been switched off since she was picked up. On May 29, Adila was able to talk to Fatima on the phone. But the whole time Fatima was in front of her mother and a councilor named Ali. The phone was given through a loudspeaker. It was at this point that Fatima hinted to Adila that she was being forced into conversion therapy. Incidentally, the process of changing a person's gender is called transformation therapy. There are questions about its scientific basis. Earlier, the Madras High Court had banned the therapy.
On the same day, Banja Collective and Adila filed a habeas corpus petition in the Kerala High Court. The case is set to be heard on Tuesday. The court did not allow anyone other than Adila and Fatima to be present at the event. The lesbian couple later said the court proceedings lasted only five to six minutes. They were asked if they wanted to stay together. The hearing ended when they agreed. The court allowed them to stay together.
.