Lahore is today the second most polluted city in the world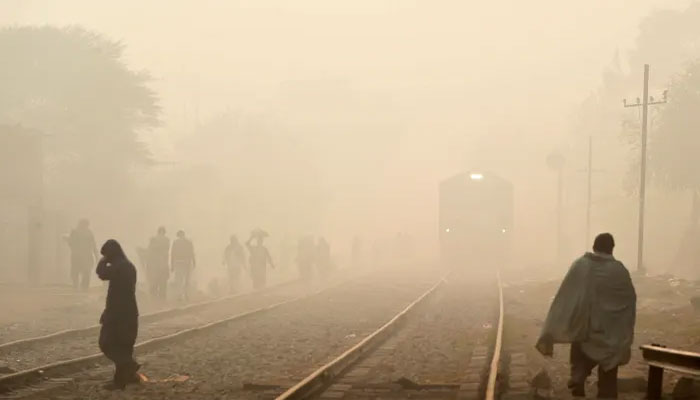 The country's second-largest city, Lahore, ranks second on the list of the most polluted cities, while Bosnia-Herzegovina's capital, Sarajevo, tops the list.
According to the data released by the Air Quality Index, the number of particulate matter in the polluted air of Lahore has reached 208.
Sarajevo, the capital of Bosnia and Herzegovina, recorded 286 pollution meters, while Dhaka, the capital of Bangladesh, came in third with 188 pollution meters.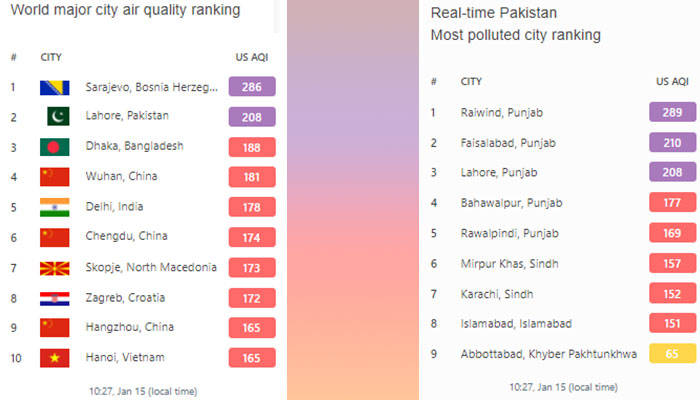 Raiwind still tops the Air Quality Index's list of polluted cities in Pakistan with 289 particulate meters.
In this list, Faisalabad is second with 210 periculate meters, Lahore is third and Bahawalpur is fourth with 177 perimeter meters.
Karachi, the country's largest city, is seventh on the list with 152 per cent meters.
According to the Air Quality Index classification, 151 to 200 degrees of pollution is harmful to health.
According to the Air Quality Index, 201 to 300 degrees of pollution is extremely harmful to health, while more than 301 degrees indicates dangerous pollution.
.