Pro IQRA News Updates.
It has been a meditative week for many coaches and players at this international window, with some special events and arrangements being made within the camp to celebrate 100 years of Socceroos.
Former coach Guus Hiddink, who helped orchestrate Australia's famous qualification for the 2006 Men's World Cup, arrived at camp at the invitation of Graham Arnold a few days ago and seized the opportunity to talk and spend time with the players.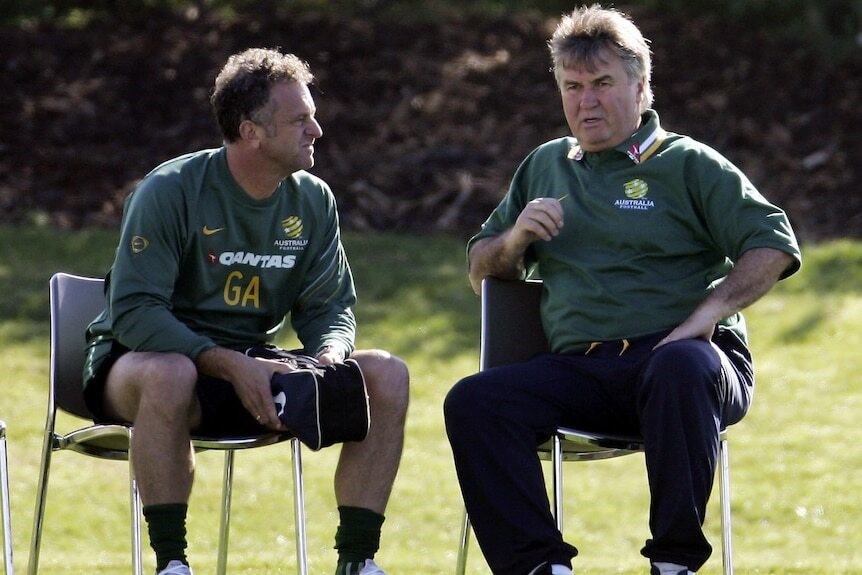 Both men were also part of Australian football's official 'team of the century' released today: a squad of 23 players, coaches and assistants chosen by fans and historians through a voting process over the past few months.
Current coach Graham Arnold and assistant coach Tony Widmar made the cut: Arnold was listed as an assistant along with Ange Postecoglou and Raleigh Rasic under illustrious Guus Hiddink, who was taken to this camp to talk to the players, staff and staff. The media as part of the festivities.
Interestingly, there are two current players in football among them: midfielder Aaron Mooy, who was recently linked to Postekoglu at Celtic, and goalkeeper Matti Ryan.
At the opposite end of the field we have, of course, Tim Cahill, John Alois, John Cosmina, Mark Viduka and some of the lesser-known legends of the Reg Deet, Judy Masters and Alf Quill.
Joining Mooy in midfield was Mark Bresciano, Brett Emerton, Mile Jedinak, Harry Kewell and the incomparable Johnny Warren, after which the medal was named the Premier League Player of the Year.
And in the defensive line we have Scott Chipperfield, Joe Marston, Craig Moore, Lucas Neal, Alex Tobin, Tony Vidmar and Peter Wilson. Mark Schwarzer and Jimmy McNab join Ryan in goal.
It's a great definitive list that reflects the tidal waves that the Sokeros Islands have experienced over the decades. You can see generations of voters represented in some of these choices (I don't know about you but the 2005 game against Uruguay was my football moment so Schwarzer and Alois had to be there).
Was there any unlucky person who wasn't included? Comment below!
.