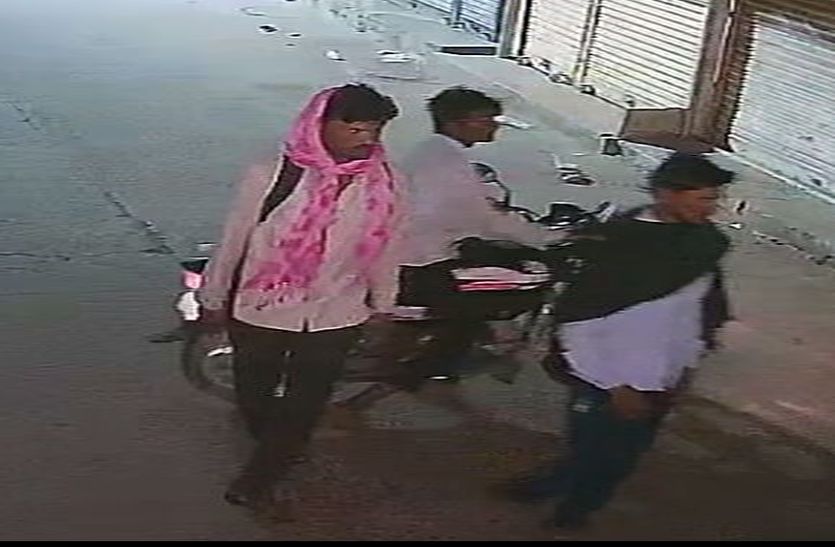 News Updates.
Jodhpur
Published: September 8, 2023 02:27:52
37 tolas of gold, 100 tolas of silver stolen from abandoned house
Thieves raided two houses and a shop in different locations
Live video of theft… See how the thieves dared…
Jodhpur.
Due to the laxity of the police, abandoned houses and shops are not safe. Thieves stole 37 tolas of gold, more than 100 tolas of silver and lakhs of rupees by breaking the locks of two houses and a shop in different areas.
Banad police station said Mahendra Sihag's son Khetaram Jat, originally a resident of Laxman Nagar in Bada Kala Hall Ramzan Hattha, had gone to the village on September 5. The private school operator's wife also went to school at 6.30am. There was no one in the house behind. Taking advantage of this, the thieves broke into the house and by breaking open the lock and safe, the thieves stole 37 tolas of gold and more than 100 tolas of silver jewelery and five thousand rupees. The stolen jewelery included gold aad, mini aad, phunaj, rakhri set, mangalsutra, ring, jella patta, round topaz, 7 pairs of loong, 1 pair of earrings, phini, gold biscuits and silver jewellery. The police have registered a case of theft and started an investigation.
Similarly, thieves stole Rs 1.22 lakh, one gold ring, cloves, four silver coins, one thousand rupees and one gold ring from the house of Shyaml s/o Deeparam Jat, a resident of Veer Teja Nagar in Paldi Mangalia village under Mandore police station. Took. The family members had gone out during the incident.
—————————————–
Three bicycle thieves stole 55 thousand from the shop
Another theft incident took place in Kandoi Bazar under Sadar Bazar police station. Kailashchandra Tak, a resident of Riddhi Siddhi Colony near Binjaram's Bari, runs a shop called Kailash and Sons in Kandoi Bazar. The neighboring merchant reported the theft in the store at 05:21 on Thursday. When he got to the store, the doors were bent and the locks broken. Thieves stole Rs 55,700 from a bag in the store. Three thieves riding bicycles have been seen in the CCTV footage. Those who had come fearlessly and run away after committing the crime in a minute and a half.
.