News Details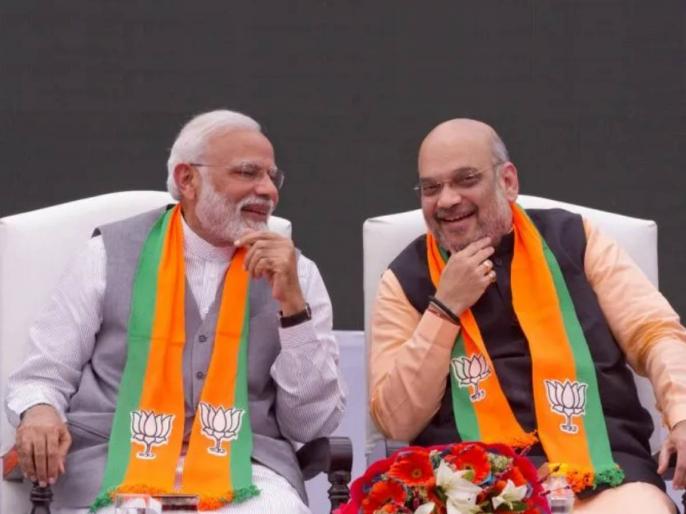 New Delhi-
With almost two years left in the Lok Sabha elections, BJP has started preparations. The BJP had earlier tasked all MPs to identify 100 weak booths and MLAs with 25 weak booths. Now BJP has formed a team to strategize to win the 144 seats it lost in the 2019 Lok Sabha elections across the country. The party has appointed Harish Dwivedi, MP from Basti in Uttar Pradesh, Naresh Bansal, Rajya Sabha MP from Uttarakhand, National General Secretary Vinod Tawde and National Spokesperson Sambit Patra. In this, the responsibility of 14 seats in UP has been given to Rajya Sabha MP from Uttarakhand, Naresh Bansal.
BJP has prepared a list of 144 seats lost in the country. To win this seat, the party president has formed a team which will go to all the states and make a special strategy to win this seat. The responsibility of all these seats has been given to the national spokesperson Patra.
Focus on 14 seats
Naresh Bansal, a Rajya Sabha MP from Uttarakhand, has been entrusted with the task of winning 14 seats in Uttar Pradesh. Which is currently with the opponents. To find out the reasons for the defeat of BJP in these seats, work will be done to strengthen the booths in these seats.
Raja Bansal in Uttar Pradesh
The meeting will be held on the lost seats of Lucknow. State President Swatantra Dev and Union Minister Sunil Bansal will be present along with Naresh Bansal. Along with this, the in-charges of all the 14 Lok Sabha constituencies have also been called for the meeting. Earlier, the BJP had identified 100 weak booths for all its MPs and 25 weak booths for MLAs. BJP has started preparations for the 2024 Lok Sabha elections in mission mode in 2014.
web title: Lok Sabha Elections 2024 BJP Lost 144 Seats In 2019 And They Have Plan To Bounce Back
get Latest marathi news , Maharashtra News And Live Marathi News Headlines From politics, sports, entertainment, business and hyperlocal news from all cities of Maharashtra.
,