Malaika Arora's clear answer to the critics
Bollywood actress Malaika Arora has given a clear answer to her critics.
The actress has shared a special story on the photo and video sharing app Instagram.
In the shared story, he wrote that it is normal to fall in love at the age of 40 and fulfill your dreams at the age of 30, so stop thinking that life ends after the age of 25.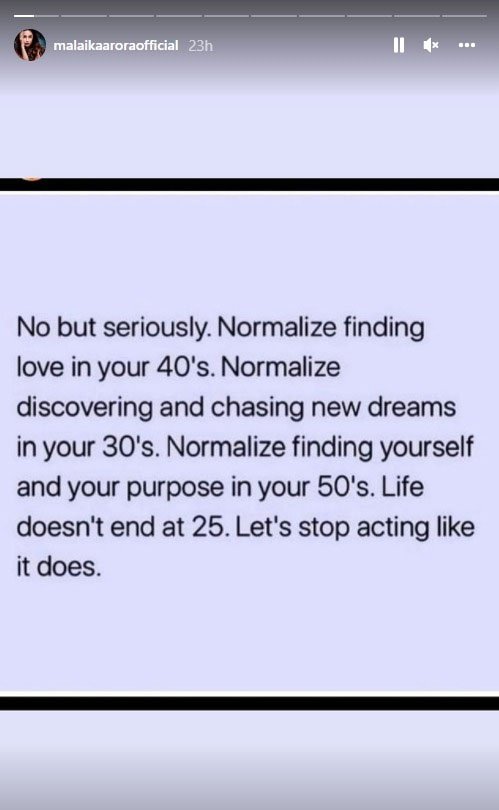 The actress said that there is no age limit for a happy life, it is up to us how we live our life.
It is to be noted that recently news of break up of Arjun Kapoor and Malaika Arora came to light after which Arjun Kapoor shared a photo of himself with Malaika and rejected the news of break up.
He said there is no place for false rumors, stay safe, settle down and think well for people, we love you all.
Arjun Kapoor had also tagged Malaika Arora in her post on which the actress had sent a heartfelt emoji in the comments section.