News Details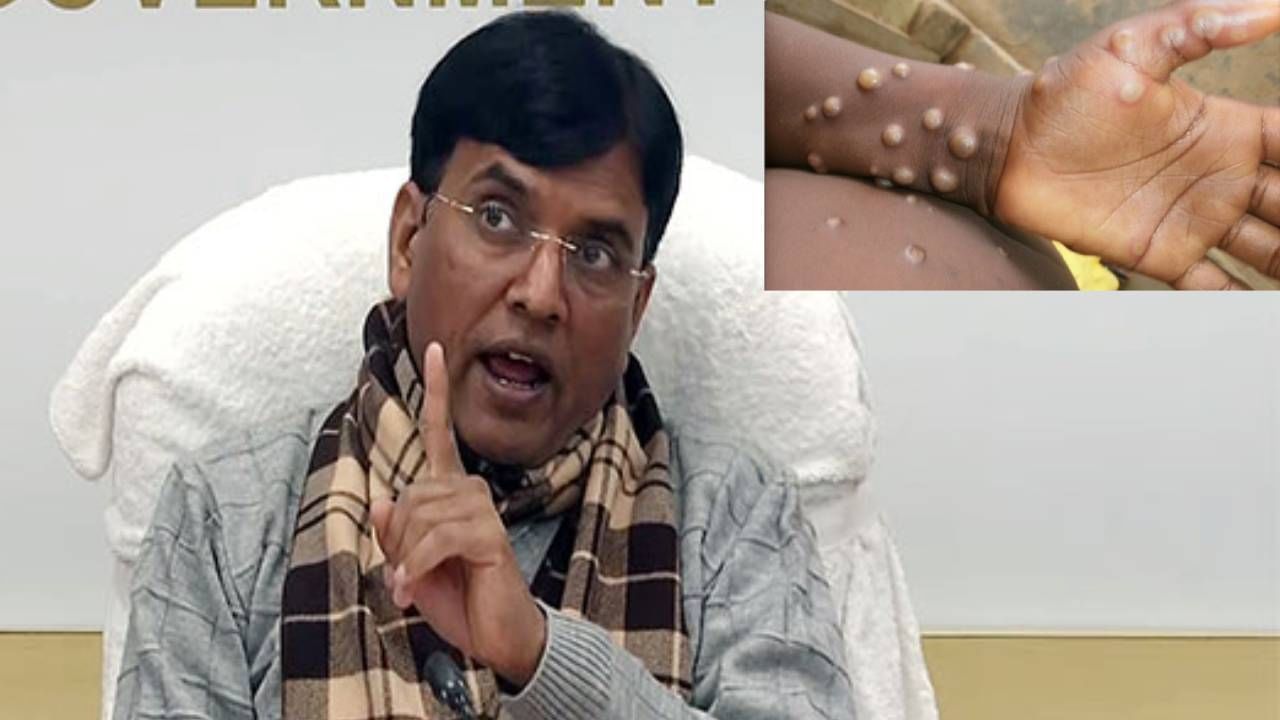 The Indian government took precautionary measures against monkeypox
Monkeypox: On Tuesday, the Union Ministry of Health issued guidelines to prevent the Monkeypox epidemic. States and Union Territories have been asked to focus on surveillance and identification.
New Delhi: On Tuesday, the Union Ministry of Health issued guidelines to curb the much-talked-about monkeypox virus epidemic. In this guideline, the Ministry of Health has asked the States and Union Territories to focus on monitoring and early detection of infections as the main public health measures to control the outbreak of monkeypox disease. In addition, it has been said to reduce the risk of human-to-human transmission. The government guidelines also state that an outbreak of a monkeypox infection in a district should be considered an outbreak. In addition, a comprehensive investigation into the infection should be carried out through an integrated surveillance program.
Incidentally, although the monkeypox infection is now widespread in North America and Europe, not a single monkeypox infection has been reported from anywhere in India. However, in this case, the center wants to be prepared in advance. A statement from the Ministry of Health said, "While there has been no outbreak of monkeypox virus in the country so far, India needs to be prepared to respond to growing reports of infections outside endemic countries (countries where monkeypox infection has become a regional disease)."
The Center has directed the states and Union Territories to quickly isolate the infected to prevent the spread of the disease. It also called for the development of a surveillance strategy to quickly identify infection clusters and sources of infection. It has also been suggested that polymerase chain reactions or PCR methods and genome sequencing methods should be used to confirm the occurrence of monkeypox infections. Clinical samples from suspected monkeypox patients should be sent to the laboratory at the National Virology Center in Pune through the Integrated Disease Surveillance Program or the IDSP network. It has also been instructed to keep an eye on people who come in contact with any confirmed monkeypox. The local administration has been instructed to contact the people who come in contact with the victim at least once a day for 21 days after the onset of symptoms. The Union Health Ministry said it was monitoring the situation.
More than 300 monkeypox infections have been reported this month. Most of these have been reported from European countries. The disease has long been endemic in several countries in Central and West Africa, including Cameroon, Liberia, Nigeria, and Congo. Monkeypox has now become a local disease in these countries. However, the virus is currently spreading beyond these countries. The virus has spread to several countries, including the United States, the United Kingdom, Belgium, France, Germany, Italy, the Netherlands, Portugal, Spain, Sweden, Australia, Canada, Austria, Israel, and Switzerland. However, the World Health Organization still thinks the disease will not turn into an epidemic. At the same time, however, they said they did not yet have the necessary information to say anything definite about it.
.