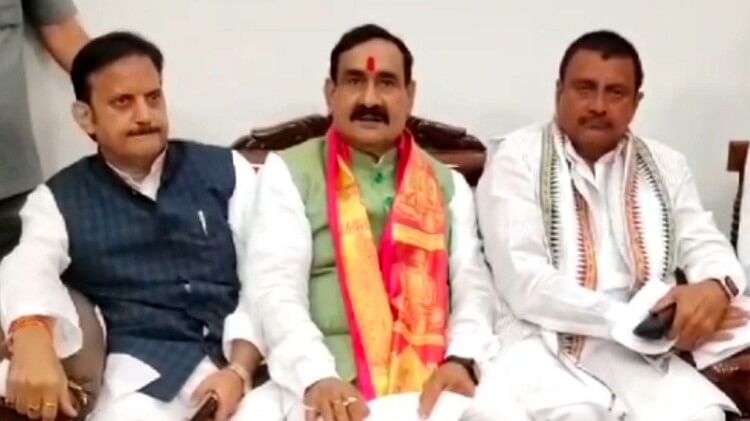 News Updates.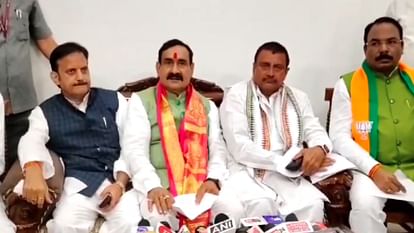 Home Minister Narotta Mishra, who reached Rewa, has once again targeted Stalin.
– Photo: Social media
Expansion
BJP is continuously attacking Udhayanidhi Stalin who commented on Sanatan. Madhya Pradesh Home Minister has again attacked him in Rewa. The Minister of the Interior's statement this time is shocking. While discussing with the media, he attacked Stalin and said that if Stalin had given such a statement about any other religion, his head would have been separated from his body by now. If Udhayanidhi is facing so much trouble with Sanatan Dharma then he should change his name to General Dyer Stalin.
Bharatiya Janata Party's Jandarshan Yatra, which started from Chitrakoot in Madhya Pradesh, has reached Semaria Assembly in Rewa on Wednesday. Home Minister Narottam Mishra, who came to join the yatra, discussed with journalists at the local Raj Niwas. During this time he fiercely targeted the opposition. Mishra gave his reaction regarding India vs India. On the statement of Tamil Nadu Chief Minister's son Udhayanidhi Stalin, he said it is highly condemnable. Regarding the action against Stalin, he said that today he will return from the trip, after which a judicial statement will be taken.
Digvijay and Kamal Nath provoked
Regarding the stone pelting during the Darshan Yatra in Neemuch on Tuesday, Home Minister Narottam Mishra said that if you look at the reason behind the attack on the Yatra, you will understand that Kamal Nath had already said that there could be stone pelting like Manipur. He had acted in a provocative manner. Digvijay Singh had already given the example of Noah of Haryana, where he had also done the work of provoking. In this matter there is a person named Khema Gurjar against whom FIR has also been registered. These are people associated with Congress. The Congress party is now gradually moving towards despair and hopelessness, so it will naturally resort to such tactics. The people of the state should understand this. Congress has already made this mistake and is now making the same mistake again.
Also talk about Rahul-Priyanka Gandhi
The Home Minister also made a sharp attack on the statement of Priyank Kharge. He said that Priyank Kharge is the son of Congress National President Mallika Arjun Kharge. Of course he has supported Stalin, now Priyank Kharge should talk about Priyanka Gandhi, taking a dip in the Ganga. Rahul Gandhi should say that those who wear sacred thread over their coats and call themselves Dattatreya Brahmins, they are silent on this.
This heart broke into a thousand pieces
Asked about Hindi Janata Party president Narayan Tripathi contesting from 44 seats in the assembly elections, the home minister said no party has got more votes than us. Last time Congress got 4-5 seats more than us, but we got more votes. No one had a large majority. The result of that was that he took someone's heart, someone's liver, someone's intestines, he formed his government by joining SP-BSP independence. Then it happened that this heart broke into a thousand pieces, some fell here and some fell there.
.